Fun chemistry on the set of NBC's The TODAY Show between Kathie Lee Gifford and Craig Ferguson ("The Late, Late Show") inspired the new romantic comedy "Then Came You," now available on digital and on-demand. When Ferguson guest-hosted the morning talk show with Gifford, he joked about the scarcity of roles for older actors and asked Gifford to put a film together.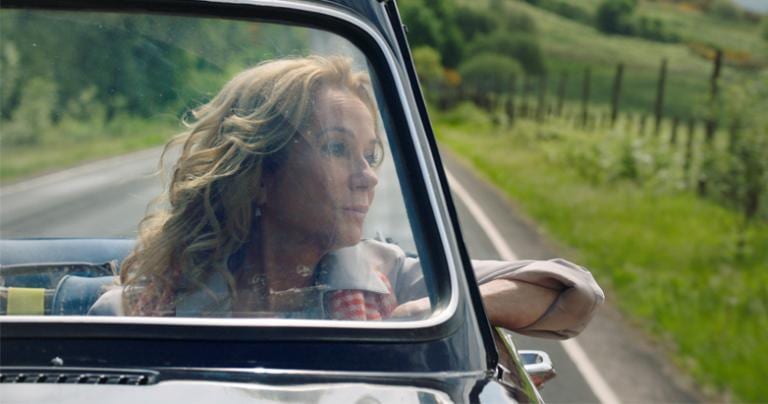 "I went home to California, I went to bed that night, woke up at two o'clock in the morning and just boom, knew what the movie should be about," Gifford recalled.
The movie, filmed on location in Scotland, centers on Annabelle, a widow exploring her husband's ancestry, and Howard, the owner of the inn she rents. At first, the two opposing forces spar, but slowly begin to warm to each other, somewhat reminiscent of Gifford and Ferguson's real-life friendship.
Gifford, an outspoken believer, calls Ferguson her "favorite agnostic" along with Ricky Gervais, who she says is her "favorite atheist." These designations confused Ferguson, who questioned her on why she loved the two so much.
"He said, 'We don't believe that we believe at all. We don't believe anything that you believe. Why do you love us? I said, "Why wouldn't I love you? You're darling. You're fun. You're sweet to me. You're hysterically funny. You make me laugh. God loves you. And I love who God loves. Why wouldn't I love you?"
Ferguson replied with what Gifford calls a "heartbreaking" revelation.
"He said, 'We've never had a person of faith ever tell us that they love us'," Gifford explained. "And I said, 'Then I don't think you've met one yet'."
The film is not faith-based, and Gifford hopes Christian viewers will not be offended by her "realistic" portrayal of how people without a personal faith make decisions.
"I hope they'll open up their hearts to say, 'Wait a minute, where they were the Annabelle's, and the Howard's in my life that I can be a witness to, that I can express the love of God to, that I can shine a light on the truth of Scripture?" she said. "Not preaching at them but loving them into the kingdom. That's what I'm hoping my Christian friends will come away with."
Of the pair of ordinary people, she also slyly promised, "It's not over yet" and revealed that "Then Came You" is the first of a planned series of films through locations such as Nantucket, Rome, Casablanca, and Kenya.
Since leaving her post as The TODAY Show last year, Gifford has dived headfirst into a variety of projects, including the musical oratorio "The God Who Sees" with Nicole C. Mullen, The "Godwink" series of movies, and books, such as a new children's book "Hello Little Dreamer." She also relocated to Nashville, which has kept her creative juices flowing. She is also planning a new slate of oratorios featuring artists such as BeBe Winans, CeCe Winans, and Larry Gatlin.
"I'm loving this season of my life," she said. "And what I'm reminded of, every single day of my life is God's faithfulness. I learned on my own life since I was 12 years old, coming to know the Lord. And honestly, it's not about my faithfulness to Him. It's all about His faithfulness to me all about God's faithfulness. And he will continue to be that to me because He never changes like shifting shadows."
"Then Came You," distributed by Vertical Entertainment and directed by Adriana Trigiani, is available now on digital, on-demand, and DVD.