Liam Neeson travels a rocky road to redemption in the new Open Roads release "The Honest Thief," releasing Friday, Oct. 16. After finding love through a chance encounter with Annie (Kate Walsh), Tom Carter (Neeson) decides to start a new life, which means making restitution with a string of high-profile bank robberies. When Carter calls the FBI to turn himself and the money in, he is quickly double-crossed by two agents (Jai Courtney and Anthony Ramos) who frame him for murder and keep the money.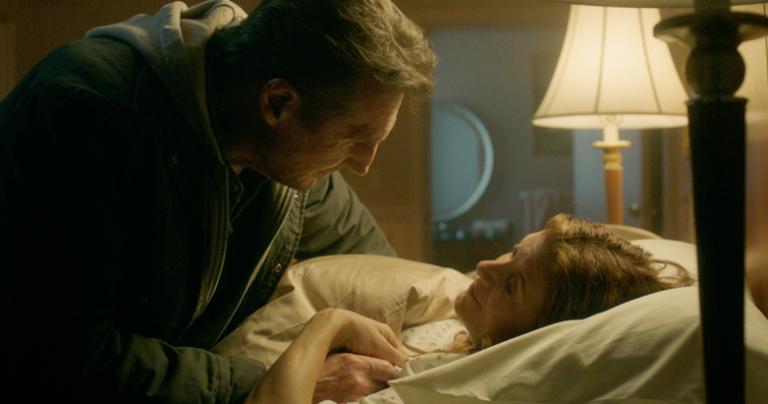 Anyone who's ever seen a Liam Neeson film knows the double-cross is a big mistake, bringing down the fire of the reformed criminal in a series of foot chases, explosions, and car crashes. Adding to the mix this time is the love interest, whose love prompts the series of events and drives Carter to press on until he's vindicated.
As an action star, Neeson is consistent and steady. Rolling his success from "Taken" into film after film of gun-toting revenge, such as "Cold Pursuit," "Run All Night," "Non Stop" and "Unknown." Unlike some of his action predecessors, Neeson hasn't experienced a career lull, still alternating more character driven projects such as "Silence" and "Widows." "The Honest Thief" doesn't necessarily rank among his best, but it's hardly a misstep. For her part, Walsh is more than a damsel in distress and actually hangs around longer than other love interests.
It is also noble to note that Carter is a man wanting to make amends as peacefully as he can. He resorts to violence as a way of clearing his name, but he doesn't excuse his past or intend to hold onto one stolen dollar. Unlike the two rogue agents, Jeffrey Donovan's FBI supervisor is sympathetic and fair in wading through the aftermath.
"The Honest Thief," written and directed by Mark Williams, is a welcome return to arms for Neeson and a good diversion during the pandemic-created cinematic dry spell. Rated PG-13 for strong violence, crude references and brief strong language, it releases in theaters, on demand, and digital on Friday.