Paul Greengrass, acclaimed director of the "Bourne" series, "United 93" and "Captain Phillips," delivered a Christmas day gift to moviegoers with the release of "News of the World" with Academy Award-winner Tom Hanks. The western, which recently released on Universal home video, centers on a war veteran and nonfiction storyteller who comes to the rescue of a 10-year-old orphan Johanna (Helena Zengel).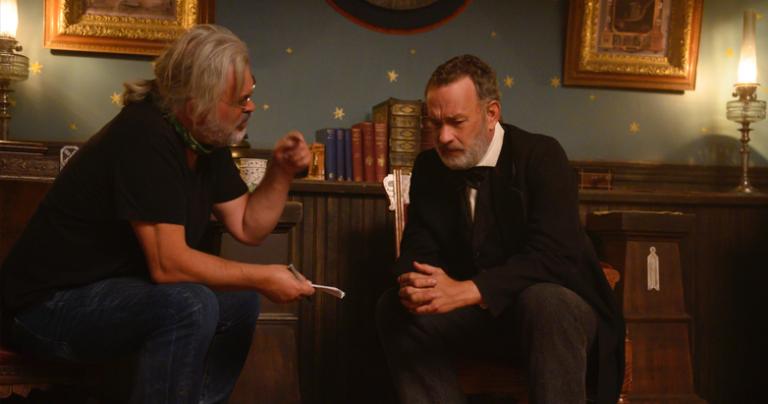 "News of the World" is the latest in a series of Greengrass's efforts to spotlight everyday heroes who are drawn into extraordinary situations, a theme he admits is a selling point to him.
"It's the reverse of a superhero," he told "Reel Faith" in a recent interview. "It's an ordinary man doing extraordinary things. He is called upon to do what he or she might not think is possible, and that's something all of us secretly wonder about. How would it be if we were called upon in some great crisis?"
Greengrass also said that most everyone who is pushing their way through the pandemic holds their own bit of courage and determination.
"Aren't we, all of us, in our way, trying to look after our moms and dads and our wives and husbands and children and brothers and sisters?" he questioned. "We want to draw family close at a time of crisis as best we can and see if we can get through this tremendous period of difficulty [and] division. During times of bitter division, as we are in, it's a natural thing to draw your family close."
Hanks, who worked with the director on "Captain Phillips," is a "remarkable actor" and a perfect choice to embody the "everyday hero," Greengrass added. Even though the consistency of his performances is sometimes taken for granted, this is "one of his finest performances."
"You go with him on that journey and you feel what it must have been like," Greengrass said.
After finishing "22 July," an intense earlier project centering on terrorist attacks in Norway, Greengrass became aware of the 2016 novel by Paulette Jiles and was intrigued with the prospect of delivering a "family film" that would speak to all ages and feature parallels to current societal dilemmas. The day job of Captain Jefferson Kyle Kidd (Hanks), when he's not rescuing children, is that of a news reader, someone who informs and inspires listeners in the small towns he visits. Much like that hero, Greengrass says "our stories bind us together" and saw "News of the World" as a way of delivering inspiration and encouraging unity.
"It doesn't matter what your politics are, you know, you can be conservative or liberal, whatever," he said. "I think most people of whatever persuasion, would rather move to a place where we had less bitterness and less division. And that's really what my focus was. Because, you know, you look at your children, you think we need the world to be less divided if they're going to have a future."
"News of the World," rated PG-13, is now available for purchase on-demand and through digital outlets.