Having sold 12 million albums worldwide, Skillet is one of the bestselling bands of the 21st century, mixing hard rock sounds with faith-inspired and affirming lyrics. In September, the group, comprised of John Cooper, Korey Cooper, Jen Ledger, and Seth Morrison, released a deluxe edition of its successful 2018 release, "Victorious: The Aftermath."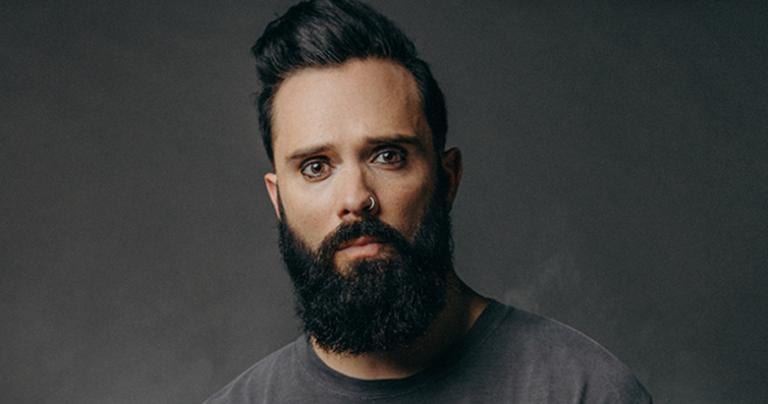 The new record features reworked songs and two new ones, including "Dead Man Walking," which is frontman John Cooper's favorite.
"I wanted to write that song because that's what we see," he said. "This is a crazy world we're living in. Why is it so chaotic? Why do people hate so much? Why is there so much pain? Because people are like living dead men walking around, doing whatever they think is right because they don't know the truth. So 'Dead Men Walking' is kind of appropriate for that."
While the band was sidelined from its impressive touring schedule during the nationwide shutdown, Cooper kept busy with a variety of projects, including a podcast, graphic novel, and book "Awake & Alive to Truth," which sold out it's first printing after its November release. Like the band, Cooper pulls no punches with unapologetic, uncompromising commentary.
"The truth hasn't changed," he said. "But culture has changed so much, that I meet a lot of Christians that don't know how to live for Jesus because they're hearing so many voices."
What prompted Cooper to engage more in biblical thought and theology was a friend of his who confided that he was leaving his wife and children because he felt God told him he married the wrong person. Something triggered in the rocker to start speaking with a renewed fervor.
"It kind of scared me, because he actually believed what he was saying," Cooper remembered. "He actually believed, 'I think that maybe God actually had someone else for me.' And I was like, 'How can you believe this? You've been a Christian for a decade.' And that was a final straw for me. I thought that I need to begin to speak out on cultural events, give grace to people who disagree with me."
Being a longtime comics fan, Cooper also teamed with Chris Hunt for "Eden II: The Aftermath," a sequel to his 2019 graphic novel "Eden," which was Z2 comics' bestselling comic of all time. Described as a "Hunger Games meets Walking Dead" without graphic violence, he says the book is pertinent and accessible for all ages.
"I'm very proud of it," he said. "And I've loved giving it to, you know, kids at concerts and seeing kids that really love the book. I think that's, it's pretty gratifying. I like it."
Since September 2019, Cooper has also released more than 50 podcast episodes on "Cooper Stuff," where he discusses Christianity, politics, and cultural issues such as the pandemic and the resulting shutdowns. It's become an interesting side project for the rock star/culture commentator, but one he's happy to embrace.
"'Cooper Stuff' is very much taken on more Bible teaching-slash-cultural stuff," he said. "I just feel like we're in such a time that the world is in such desperate need of the truth of Christ. God will bring those words to who he wants to hear them, and I'm just going to go for it."
To listen to Cooper Stuff, visit https://cooperstuffpodcast.com.