Kevin Quinn stars as Will Hawkins, a teen boy given a choice between juvenile hall or church youth camp, in the new Netflix musical "A Week Away." After he chooses the camp, Will is drawn into a new world of friends, faith, and fun, on a background of contemporary Christian music.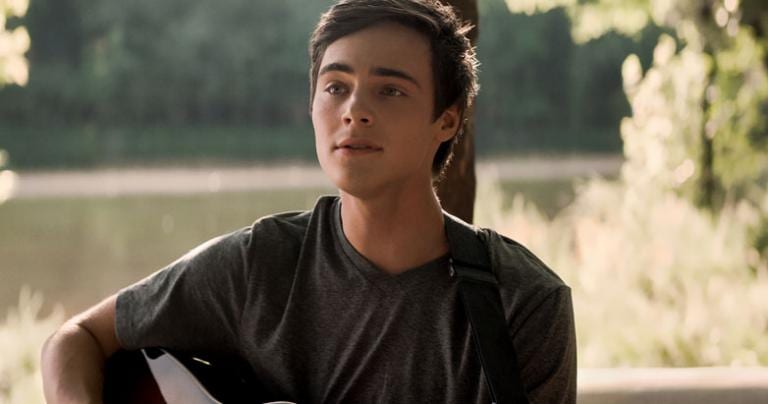 A Disney Channel veteran, starring in the series "Bunk'd" and a supporting role in the "Adventures in Babysitting" film, Quinn tackles the role with energy, passion, and talent. More than the music, however, what drew him to the film was the "depth" of the character.
"The same character we see playing with his toys in his cabin is the same character who eventually breaks down in anger on the road," he said. "It's just such an interesting, intriguing character."
Along with Will, Quinn points out the multi-layered character of Sean, who at times seems like the bully but "he's not the traditional bully."
"If anything, I think he's misunderstood," he said, just like his own character. Quinn says that is one takeaway for viewers from the film.
"Misjudgment, that's something we all experience," he said. "We may even be ones to judge ourselves and we shouldn't. If we do, then we should recognize that. I think there were a lot of unfair judgments cast on many characters throughout the story, especially Will, being the outsider."
Ultimately, the film carries a strong spiritual message that Quinn believes will resonate with viewers looking for more.
"The main thing I hope viewers get out of this movie is the inspiring, uplifting part," Quinn said. "There's a reason why this movie is the first of its kind, being a faith-based musical. I want it to inspire audiences and remind them that they have a connection to God, because we all do. He's always there. And being able to honor Him through this movie was really cool to me."
Quinn carries many of the film's songs and dance numbers, which requires three weeks of rehearsal before the Nashville shoot. It all came together onscreen, but he says, "it was just constant preparation, constant hard work, to get to the movie we eventually got."
Some of those songs featured include classic contemporary Christian songs, such as Steven Curtis Chapman's "The Great Adventure" and "Dive," Amy Grant's "Baby Baby" and Michael W. Smith's "Place in This World." Although the songs are older than the 23 year-old actor, he was excited about the chance to introduce them to new listeners.
"Being able to redo these songs, reimagine them, make them a little more current in their production, I think kids are going to love it," he said.
Click here for more coverage and interviews from "A Week Away," which will premiere on Netflix Friday. Watch an exclusive interview with Bailee Madison and Kevin Quinn below.
DEWAYNE HAMBY is a communications specialist and longtime journalist covering faith-based music, entertainment, books, and the retail industry. He is the author of the book "Gratitude Adjustment." Connect with him on Facebook, Twitter, YouTube or InstaGram.