Lionsgate has released a first look featurette of its upcoming biopic "American Underdog: The Kurt Warner Story" starring Zachary Levi ("Shazam!," "Chuck"), Anna Paquin ("X-Men"), and Dennis Quaid ("I Can Only Imagine"). The film, directed by Jon Erwin and Andrew Erwin, is set to arrive in theaters in December 2021.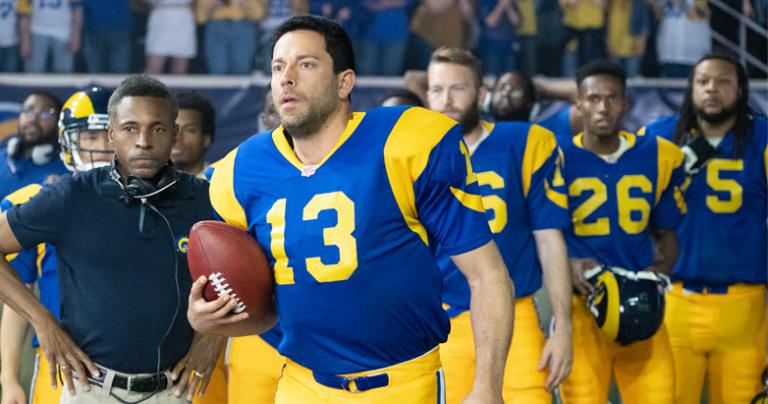 The trailer shows Levi stepping into the role of the two-time Most Valuable Player and Super Bowl MVP and speaking in behind-the-scenes clips about his familiarity with his story. "Everybody knew the story," he said. Warner, who serves as executive producer along with his wife Brenda, also says people have told him "your story is made for the big screen." It also features Paquin talking about Warner and glimpses of Quaid as coach Dick Vermeil.
The film is the latest release from Kingdom Story Studios, whose previous faith-based offerings include "I Can Only Imagine," "I Still Believe" and "Woodlawn." A documentary, "The Jesus Music," is scheduled to release this fall.
Watch the new featurette below: