After making the film festival rounds where it created buzz and garnered acting awards, the heartwarming indie drama "Christmas in July" is finally getting its moment in the sun . . . or maybe snow? The movie, centering on a young man who is detangling family and relationship dynamics to create a special memory for his ailing grandmother, will release to select theaters this week and on digital demand on July 20. The film stars Reiley McClendon, Bonnie Johnson, Lacy Hartselle, Hannah Alltmont, Carron Clark, Grayson Russell, Keith McDaniel, and Erin Ownbey.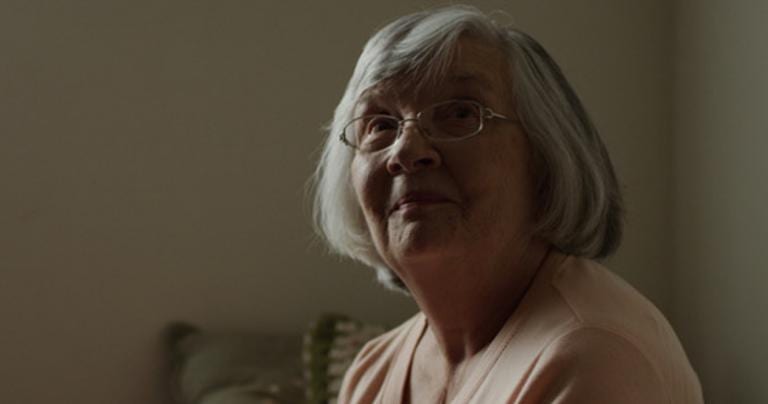 Director Myles Matsuno recently made the announcement and spoke to "Reel Faith" about his labor of love reaching the masses.
"I'm feeling all sorts of emotions as the film is releasing," he said. "I'm excited, but also nervous. It's been a long road of having patience, but I'm happy that I found a good home for distribution that works as a team and believes in the film. I'm ready for the public to see the film and hoping that it helps impact those who watch it and helps further the careers of those who were involved. I'm grateful for every one of them."
Before the shutdown, I attended a screening of the film in the small town of Cleveland, Tennessee, where it was filmed, at the invitation of the film's producer, Jeff Sayler. I found the film to be a charming, feel-good movie that honored the love of family and community. Matsuno then shared with me the inspiration for the project.
"I knew the film had the impact to impact the older generations, but also the younger (maybe more so) because the film demonstrates the importance of family and those who came before you," he said. "So, we worked together and made the story what it is today. I ended up stripping some characters and sassiness and made the film more family-friendly and faith-based. But the core of the story remained the same."
Johnson and Hartselle have been honored for their roles in the film, Johnson as Best Supporting Actress by the Canadian International Faith & Family Film Festival and Hartselle as Best Supporting Actress from the International Christian Visual Media Association. Now, the cast and crew are excited to share those performances with the rest of the world.
"It's always been a dream of mine to make a feature and get into the theaters and now it's happening," Matsuno said. "You hear a lot of people in the industry tell you, 'Good luck getting into theaters' but sometimes all you have to do is step up to the door and knock yourself. They don't always come to answer the door, but some do."
"Christmas in July" releases this weekend in select theaters and on July 20 through digital outlets Apple TV, Amazon, Fandango, and Google TV. For more information, visit the movie site.