As the long-awaited big-screen adaptation of the Broadway musical "Dear Evan Hansen" releases, audiences will be treated to a rousing and emotional hurricane of adolescence, hope, and grief starring the original Evan Hansen (Ben Platt), and directed by Stephen Chbosky.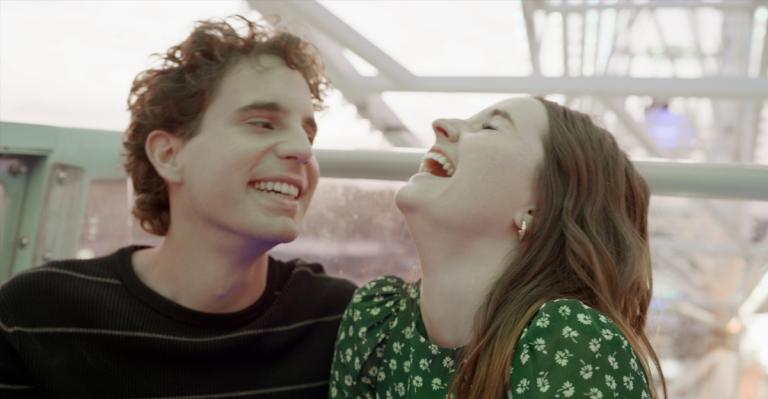 Chbosky, who first gained prominence with his novel and film "The Perks of Being a Wallflower," seems uniquely qualified to helm the adaptation, having written screenplays for the live-action "Beauty and the Beast" and the musical "Rent." "Dear Evan Hansen," weaving undertones of high school bullying, depression, and suicide, seems like a more mature follow-up to his last feature, "Wonder," which focused on Auggie, a ten-year-old living with a medical facial deformity.
"I just have a lot of empathy," Chbosky explained when asked how he's able to slip into the mindset of the socially alienated, such as Auggie, Evan Hansen, or Evan's confidant Zoe Murphy (Kaitlyn Dever). "For whatever reason, I was raised to fundamentally respect to all people and to try to understand their points of view of the world, whether I agree with them or not."
If it sounds like the director has something in common with another resident of Pittsburgh, it's very intentional. Chbosky was greatly influenced by a man he considers "one of my greatest heroes," the late children's television host Fred Rogers, who he watched show love and compassion to all, regardless of their age or background.
Three years ago, on the lookout for a new project, the director first saw the stage musical of "Dear Evan Hansen" and fell in love with the writing, which he thought was surprisingly "unsentimental."
"It went to some dark places sometimes, and then it was funny," he said. "I just thought it was a great, genuinely great musical. And original. I'd never seen anything quite like it."
In addition to Platt and Dever, the film also boasts an impressive supporting cast, including Amandla Stenberg, Nik Dodani, Colton Ryan, Danny Pino, Julianne Moore, and Amy Adams.
"There's a lovely moment where Julianne Moore sings 'So Big/So Small, that song kills me," he said. "It's so lovely. And what Amy Adams does with Cynthia, such a complicated performance about grief, I can relate to that. I also relate deeply to Larry brilliantly played by Danny Pino. Here's this man that is all stoic. He's withdrawn because he feels like he has to be strong for his family. And it's making him emotionally remote. When he breaks, oh, my God, it's so powerful."
Ryan, who plays Connor, Evan's counterpart and "friend," also drew high praise.
"Colton gives this remarkable performance where he basically plays three versions of Connor. And that's really tricky to pull off, to play this volatile, real kid, and then to play this almost absurd fantasy idea of what a bromance friendship is, and —I can't give away the ending —but then to play this tender side that we see, it's a remarkably textured performance. He was a real discovery."
After going into seeing the musical sight unseen, Chbosky soon saw "Dear Evan Hansen" as a possible companion piece for "The Perks of Being a Wallflower." That breakout 2009 novel and 2012 film adaptation generated many letters from young people who connected emotionally to that story.
"I can't even tell you how many letters I've received over the years, from young people that were genuinely touched, their lives changed, sometimes saved, because of their understanding, their relationship to this piece of art," he said. "I've spoken to Ben Platt, I have spoken to (writers) Pasek Paul, and Steven Levinson, the screenwriter, they have received letters too. It's that kind of story that people find a lot of hope, comfort, and inspiration in. It seemed like a natural fit and I wanted to put something good into the world."
The world needs that kind of message, he believes, as it continues to grapple with highly charged divisions and emotions spawned by the pandemic.
"Look, I give people a pass right now, they've been cooped up for like a year and a half," he explained. "It is a very volatile time. We see it in everything. Knives are out for everything all the time. People are divided about nearly everything. I'm just trying to do whatever small part I can do to help unite folks, and hopefully give them some comfort."
"Dear Evan Hansen" is now playing in theaters. Watch the "Reel Faith" interview with Steven Chbosky below.
DEWAYNE HAMBY is a communications specialist and longtime journalist covering faith-based music, entertainment, books, and the retail industry. He is the author of the book "Gratitude Adjustment." Connect with him on Facebook, Twitter, YouTube or InstaGram.