As "Dear Evan Hansen" opens in theaters, the songs of award-winning songwriter duo Benj Pasek and Justin Paul will once again hit a wide stage. The team, responsible for the soundtracks of big-screen hits "La La Land" and "The Greatest Showman," penned dynamic songs such as "You Will Be Found" and "Waving Through a Window" for its 2015 Broadway debut, giving a voice to the story of adolescent trauma, grief, and friendship.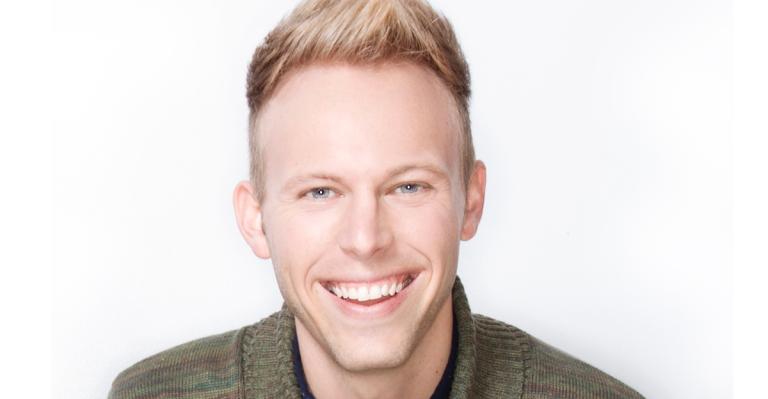 The two are uniquely qualified to craft a hit soundtrack. In 2017, received an Academy Award for Best Original Song for "City of Stars" from "La La Land" and a Golden Globe Award for Best Original Song in 2018 for "This Is Me" from "The Greatest Showman." The Broadway cast recording of "Dear Evan Hansen" also won a Tony Award for "Best Original Score."
Even with the accolades and countless memorable melodies, Paul is hard-pressed to admit liking any creation better than the others.
"It's hard to say, 'Oh, that's a favorite, that's less of a favorite,' especially with narrative songwriters, writing for musicals in writing for a story," he said. "All the songs that I write are there to serve a purpose in the story."
The 38-year-old Missouri native grew up around music, specifically the sounds of gospel music and hymns that filled the church his father pastored. It could be said Paul was destined to become a minister before being drawn away by a love of musical theater.
"I grew up a typical pastor's kid, from a long line of clergy," he said. "In certain ways, I guess you could say I was the black sheep that sort of broke the cycle of pastor. My dad was a pastor, his dad was a pastor, my mom's dad was a pastor, my mom's dad's dad was a pastor was the whole thing. And then I was a musical theater composer. So, there you go."
Still, he believes he takes a love of gospel music into his current occupation, and it's not hard to hear that on songs such as the rousing showstopper "This is Me."
"I was really blessed to grow up in some churches that were very dynamic and diverse," he said. "My musical influences early on came from those places in the church choir, and the music ministers and the organists and all the folks that made music in those churches. So, you know, (that influence), sure, it's there. There's no way it's not."
When approaching the film adaptation of "Dear Evan Hansen," it was decided by producers and the film studio that some of Pasek Paul's creations such as "Good For You" and "Disappear" would be omitted because of "regrouping the stories or retooling of characters," giving opportunity for new songs such as "The Anonymous Ones."
"There arose some opportunities for a couple of new songs, as well for characters that we got the chance to know a bit better in the screen adaptation," he said. "So, me and Benj Pasek wrote a new song ("A Little Closer") for the character of Connor in the film. And then we wrote a new song ("The Anonymous Ones") for the character of Alana with the actress Amandla Stenberg who played the role in the film."
Paul loves the opportunity that writing for musicals affords him, being able to step into the mindset of different characters who are walking different journeys.
"It challenges you to empathize with so many different kinds of characters," he said. "So what I think is special is that it can really bring us all together, whatever our differences might be, because when you're hearing a character sing about their struggles, about their wants, or desires, there's something in the way that music speaks to the heart and pierces the heart. You can't help but identify. You can't help but empathize. You can't help put yourself in their shoes, and you're able to sort of reach out and touch that character in a certain way that you might not otherwise if they weren't opening their heart and singing to you."
Up next, Pasek Paul has two movie musical projects that are set to begin filming in Boston and Atlanta, among other developments. But what Paul is most excited about right now is the re-opening of Broadway.
"The big thing for someone like me is that Broadway is coming back," he said. "It's just so thrilling to see theater, live theater, come back alive"
"Dear Evan Hansen," directed by Stephen Chbosky and starring Ben Platt, Katilyn Dever, Amandla Stenberg, Julianne Moore, and Amy Adams, is now in theaters.