After a year of worldwide disappointment and loss, Platinum-selling Christian rock group has returned to the stage with "Stand," a collection of hope-fueled tunes reminding listeners of the goodness of God. Having been sidelined by the Covid pandemic, band members Michael Tait, Duncan Phillips, Jody Davis, and Jeff Frankenstein turned to music and faith to deliver a bold declaration of trust.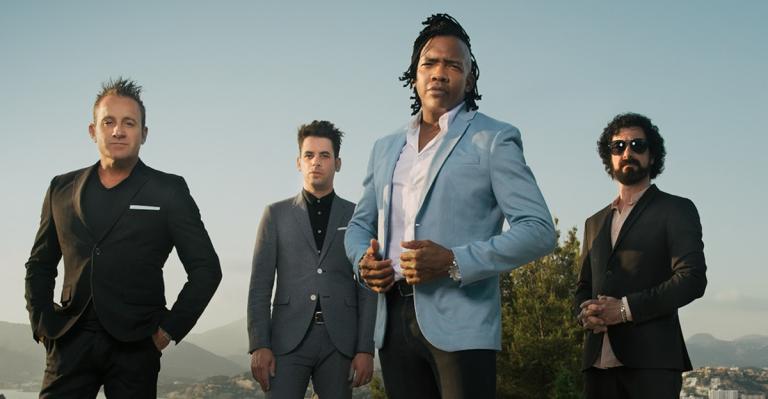 "We thought coming out of COVID, coming out of this long period, we wanted something special, something fresh, something that's not sackcloth and ash, something that has excitement to it," Tait explained. "Let's celebrate because our God is still good! Even in the crazy times, the times we consider dark, and we feel like God's moved away. He hasn't moved anywhere."
That message hope shouldn't be a surprise, coming from the group that introduced the Christian anthem "God's Not Dead" to the masses and helped propel the film of the same name to the top of the box office.
"The fact is God's not dead," Tait explained. "The fact is, God's alive, and He's still working the heart of believers. He has not pulled away from us."
Even though the record exudes joy, it doesn't mean the band has experienced sorrow and loss. Tait points to the tragedies of his best friend and former bandmate TobyMac losing his son, Truett, and losing his own sister to HIV, as moments where he specifically had to encourage himself.
"Those times are hard, and God knows they're hard," he said. "But in those moments, the same God that saw his Son be crucified on that cross and saw that as good for the bigger purpose is the same God that can see us through our issues and our problems and our worries, and our discrepancies."
"Stand," with additional songs like "Magnetic," "Clean," and "No Doubt," pulls no punches in talking about strong matters of faith. For Phillips, who frequently wows the audiences in his rotating drum kit, the group's Christian message is intrinsic to its DNA. It would be inauthentic to focus on topics other groups tend to fixate on.
"If you sing sex, drugs, and rock and roll, that's what's in your heart, that's what you're living, right?" he said. "If we sing about something greater than that, that's just naturally what came out of our hearts when we put pen to paper."
Like many others, it was March of 2020 when the group was on tour. A social media post alerted them that their upcoming show, which had already sold 3,000 tickets, would be canceled. It was the beginning of what would become the most significant pause in their three decades of making music. Now, the doors are opening again and the group is seeing a pent-up uptick in enthusiasm.
"Everybody's ready for it," Davis said. "It's been a year and a half, and they're just ready to be out and celebrate and enjoy a good show and a good message."
Phillips concurs and adds that "I don't think we're meant to be locked up in a cage. I think the way God made us was to be to have a connection with other people. And I think when it's one of the rare occasions where no matter who you are, where you're from, what your race is, what your heritage is, when you come to a Newsboys show, people come together as one. There's this incredible symbiotic energy that happens between the band and the crowd. And I think they've missed that."
"Stand" by the Newsboys, releases Oct. 1 through digital and retail outlets. Watch an exclusive interview with Newsboys and DeWayne Hamby below: