"I've never shared this with anybody," singer TobyMac admits in one of the most engaging segments of the new documentary 'The Jesus Music."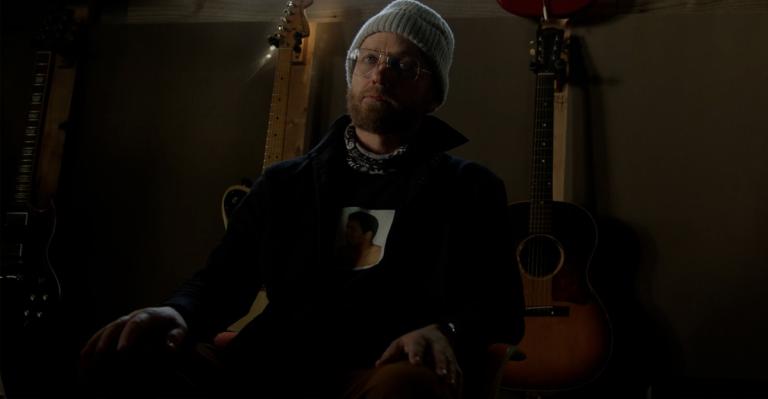 The GRAMMY Award-winning artist is one of several notable figures, including Kirk Franklin, Amy Grant, Michael Sweet, and Michael W. Smith, offering a "behind-the-scenes" look at their lives and inner thoughts in the cinematic project.
The film, covering the history of contemporary Christian music, highlights the movement's humble beginnings in Costa Mesa, California, before moving across the decades and states to include a variety of artists, both past and present. For co-director Andy Erwin, who tackled the project with his brother Jon under their Kingdom Story Studios banner ("I Can Only Imagine," "I Still Believe"), the opportunity to produce "the anthology of Christian music" was quite surreal.
"I remember driving around in 1981 Camaro Z-28 with DC Talk 'Jesus Freak' playing," he said. "I was an uber fan. So, to sit down with Toby and Tait and Kevin Max and Dan Haseltine and Rebecca St. James, and, and Mark Stuart of Audio, Adrenaline, or Eddie DeGarmo, who's like The Godfather of all that music, I was kind of geeking out a little bit."
Erwin points to TobyMac's interview as one of his personal highlights, a session he said that included about "twenty minutes of sizing me up" before the artist opened up and shared deep insights, both professional and personal in nature. Similarly, Amy Grant also delivered what he calls a very "raw and honest" interview detailing pushback from listeners through the years as well as fallout from her public divorce.
"At that time, she was a few weeks out from having her open-heart surgery," he said. "So, she was just a really kind of place where she was really transparent and open. We interviewed her through the window of her house, so that we protected her from being exposed to COVID. She gave just one of the most raw and honest interviews I've heard an artist give a long time. And that really kind of spread to everybody else we invited."
Read "Where Are the Missing Artists and Bands From 'the Jesus Music'? Andy Erwin Explains"
All in all, more than 100 artists were interviewed, and the duo accumulated more than 300 hours of footage which had to be whittled down to an hour and a half film. During the film premiere, Bill Reeves, CEO of the film's partner K-Love, speculated that those unused hours could be pulled together into a series of additional releases or perhaps a series of documentaries. The company also released a deluxe hardcover book of the same name, "The Jesus Music," that includes much of the content from the film, as well as rare photographs.
"They jumped on board as a partner helped us kind of get started and they've got a book that goes along with it, they're doing and kind of championing it," he said.
Since Jon and Andy presented the story of MercyMe's Bart Millard in "I Can Only Imagine" and Jeremy Camp's in "I Still Believe," the brothers' love of Christian music has been on full display. In an early interview with Reel Faith, Andy hinted at additional music projects to come, and now that two of those have completed, he says there are still more to come.
"We've got a couple of projects that are in development I'm excited about we'll announce soon, with other directors that are going to come in and tell their stories", he explained. "That is more than just me and Jon behind the camera. So, yeah, we love this music. We love the audience. We love the fans. To be able to present a project like 'The Jesus Music' that brings us all back at theatres together again, after being out of it for two years, not being able to really celebrate the music in person together, now being able to come together in the theater and say, 'Remember the music we love'?"
"The Jesus Music," directed by Jon and Andy Erwin and featuring Amy Grant, Michael W. Smith, TobyMac, Kirk Franklin, Lauren Daigle, Glenn Kaiser, Greg Laurie, John Thompson, For King & Country, Bill Reeves, Eddie DeGarmo, Chris Tomlin, Michael Tait, Kevin Max, LeCrae, Mandisa, and Bill Gaither, is now in theaters.
Click below to watch exclusive videos from the world premiere in Nashville.