A first look trailer has dropped for A21 and Apple TV+'s forthcoming release, "The Tragedy of Macbeth," written and directed by Academy Award®-winning director Joel Cohen and starring Academy Award® winners Denzel Washington and Frances McDormand. The adaptation of the classic play by William Shakespeare will also include Bertie Carvel, Alex Hassell, Corey Hawkins, Kathryn Hunter, Harry Melling, and Brendan Gleeson.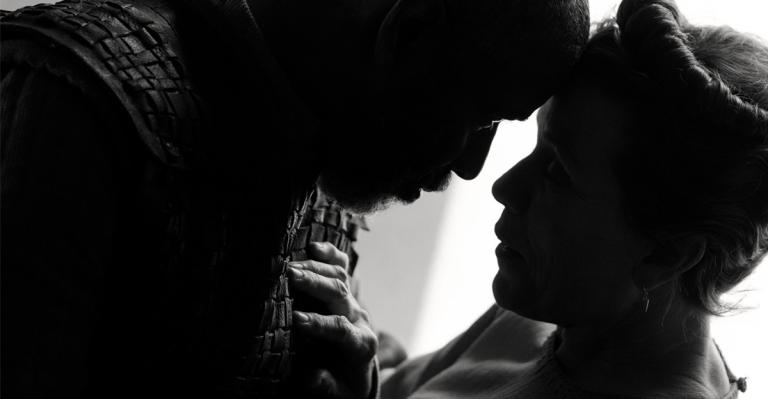 In a recent Instagram interview reported on Indiewire, McDormand made an important distinction about what will set the adaption apart:
"I think a very important thing about Joel's adaptation is that we are not calling it 'Macbeth,'" McDormand said in an Instagram Live discussion last year. "We're calling it 'The Tragedy of Macbeth,' which I think is an important distinction. In Joel's adaptation, we are exploring the age of the characters and in our adaptation the Macbeths are older. Both Denzel and I are older than what is often cast as the Macbeths. We're postmenopausal, we're past childbearing age. So that puts a pressure on their ambition to have the crown. I think the most important distinction is that it is their last chance for glory."
During his promotion of "J. Roman Israel, Esq.," Washington spoke freely about how his personal Christian faith has guided his journey and continues to guide his career:
"It was prophesied that I would travel the world and preach to millions, it was prophesied when I was 20," he said. "I thought it was through my work and it has been. My mother said to me when I was 59, she said, 'Denzel, you do a lot of good. You have to do good the right way and you know what I'm talking about.' I don't drink anymore. I don't do any of those things. I'm all about it the message to the degree that I know and I'm I unashamed and unafraid to share it. So you have to be unashamed and unafraid to share it in the way that your millennial generation knows how."
"The Tragedy of Macbeth," which releases in theaters December 24 and the Apple TV+ streaming service January 14, will also open The New York Film Festival this Friday.