After releasing to theaters in September, Sony Pictures and AFFIRM films features "Courageous Legacy" and "Show Me the Father" are now available on DVD and digital outlets. The two releases are the latest productions from Alex and Stephen Kendrick ("War Room," "Fireproof," "Overcomer"). "Show Me the Father," a documentary directed by Rick Altizer featuring Sherman Smith, Dr. Tony Evans, Deland McCullough, Jim Daly, Eddie George, and the Kendricks, and "Courageous Legacy," a 10-year anniversary update of that film, both center on a mission to help men become better fathers. For the two Georgia-based filmmakers, who rose to popularity with the success of "Facing the Giants," the need for a positive representative of men is a message of eternal significance.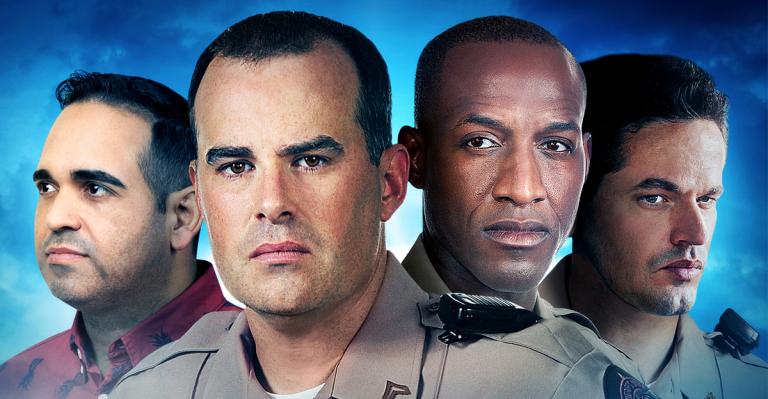 Typically, Alex explains, fathers are the butt of the jokes in today's media culture, citing shows such as "The Simpsons" or "Family Guy" and contrasting to the role-model types found in "Andy Griffith" and "Little House on the Prairie." Because of that, the view of fatherhood has been skewed and many children grow up with negative depictions and feelings toward their own fathers.
"We can see from the stats that fewer and fewer people had had a good relationship with their dad," Alex said. "Growing up, most people would say that their relationship was more hurtful than a blessing. So we want to remind people that there is a heavenly Father that dearly loves you, wants a relationship with you and calls you as a man as a father to emulate what he does. He's a provider. He's a protector. He is a teacher. He's a friend. He is an encourager, and he calls us to do the same things. There is a need in this culture and in this generation for men to step up and to embrace the role of a father as God designed, and to love and teach, protect, provide, and bless his children, and to be that role model."
In "Courageous Legacy," a re-edited, upgraded version of the 2011 release, a group of men sign a Resolution committing themselves to be godly fathers. Stephen says the message of the film is still timely and now a new generation has a version, complete with a newly filmed epilogue, that will speak directly to them.
"It was fun to be able to bring the team back together and the cast and to shoot some new scenes to feature at the end," he said. "We think that this is the absolute best version of the film. It's for a new generation because there have been millions of young men that have become dads over the last 10 years that had never seen the film or if they had, now they would watch it with new eyes."
The duo had earmarked 2020 as the start of a new feature film, a reunion with "Fireproof" lead Kirk Cameron. But with the shutdown and Covid-19 pandemic, they pivoted to two releases that could be tackled during the challenging circumstances.
"In 2020, we shot 'Show Me the Father, which was something that we were allowed to do, because it's normally one person being interviewed," Alex said. "It's a smaller crew and the crew can wear masks and watch their temperature and take the precautions necessary. In a feature film, normally you have 80 to 100 people on the crew in close proximity."
The Kendricks are staying quiet about the theme of the new film, which has completed shooting and is scheduled for release next year, other than the revelation that it will feature Cameron, who is also a producer.
"It's just a great deal of fun to work with him again," Alex said. "We worked on 'Fireproof' together all those years ago, and I've done a few smaller projects since then. So, it seems like every three to four years we cross paths with Kirk and do a project. He's been such a consistent brother who has the same goals. He wants to honor God and love his family and we love that, so he's a blessing to work with."
"Show Me the Father" and "Courageous Legacy," available separately or as a combo DVD pack, are available now.