With more than $8 million in sales on opening night representing 640,000 tickets, "Christmas With The Chosen: The Messengers" broke box-office records during its debut last night to become the bestselling release and most attended release for Fathom Events.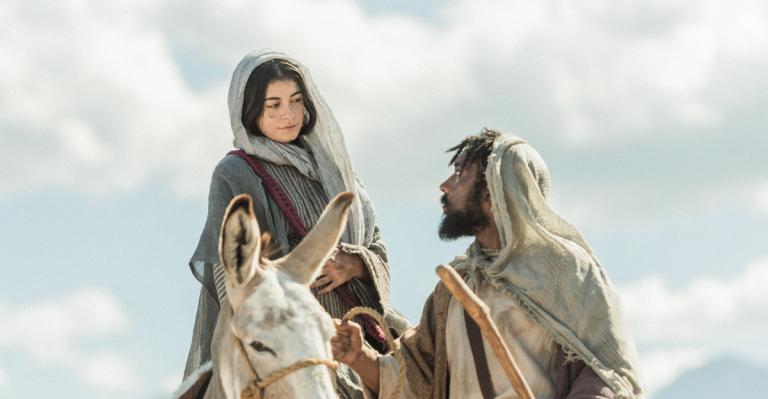 "We knew we had something special with this title," said Ray Nutt, CEO of Fathom Events. "We are grateful for the passionate fans of The Chosen and our exhibitor partners who accommodated demand by adding showtimes and locations. We are all partners on this journey to claim the #1 spot as Fathom's best-selling event, ever!"
Prior to the film's debut, Katherine Warnock, producer of "Christmas with The Chosen: The Messengers" remarked on the high interest the film was having around the country, expressing gratitude for being part of a "holy moment."
"I think watching what God's doing here is exceptional, and it may Christian cliché, but we all feel very privileged, we all feel very much like this is just a holy moment of what God's doing," she said.
The event also set a Fathom record for fastest out-of-the-gate sales with $1.5 million in its first 12 hours of availability. With such records being broken, it's natural to assume that creators and producers are already considering future theatrical releases.
"We don't do this for the numbers, but these records indicate people will indeed go to the theater for a project they're passionate about," said Chosen creator, writer and director Dallas Jenkins. "The enthusiastic comments from new and old fans give us confidence to do this again."
Warnock added, "It's making us kind of rethink and reengage what our live events strategy might look like and what God might be asking us to pivot towards. And so we're going 'Okay, for season three, how does that look in terms of is there room for any theatrical presence? Or a few side projects were working on? Is this the right time to kind of put those forward and build out The Chosen universe? The Chosen is will be something we all serve for the rest of our lives and just honoring it and the movement that it. But we also feel God very clearly asking us to build out a whole ecosystem. So we're excited about that. And theatrical definitely has a place in that.
The film features musical moments from guest artists, and dramatic moments from the series, which has become a global phenomenon. The artists and narrators include:
Phil Wickham
Maverick City Music
for KING & COUNTRY
Brandon Lake
Cain
Leanna Crawford
Jordan Feliz
Dawson Hollow
Matt Maher
One Voice Children's Choir
The Bonner Family
Bryan and Katie Torwalt
We The Kingdom
Actors from The Chosen cast performing monologues:
Austin Reed Alleman (Nathaniel)
Giavani Cairo (Thaddeus)
Luke Dimyan (Judas)
Lara Silva (Eden)
Even though the records were broken on the first night, "Christmas with The Chosen: The Messengers" will continue to play as a Fathom Event through next weekend. Faith Content Network has also provided a way for churches to host their own ticketed screenings. For more information, click here.
Watch an exclusive interview with Katherine Warnock below.