Jon and Andrew Erwin ("I Can Only Imagine," "American Underdog") craft a graceful love letter to contemporary Christian music in the new documentary "The Jesus Music," arriving on home video from Lionsgate on Dec. 7. The film, which premiered to critical acclaim in October, traces the beginnings of the musical movement in the 1960s to its current cultural status as a multibillion-dollar industry.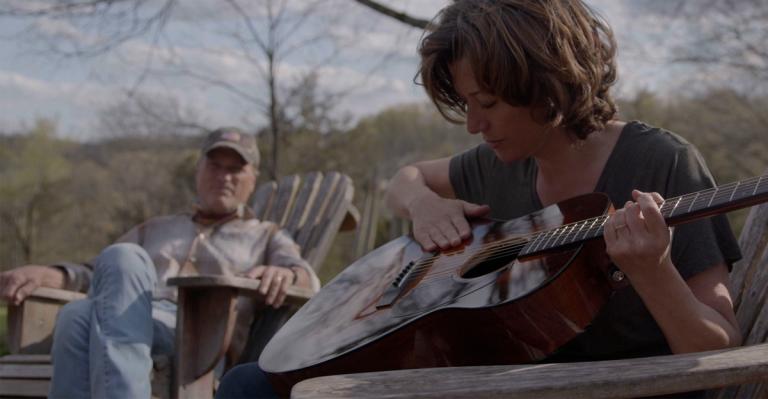 Many in the mainstream—and the church—have often taken lighthearted jabs at the genre through the years. There's a memorable scene in "Seinfeld" where Elaine (Julia Louis Dreyfuss) discovers her boyfriend's stations are all tuned into Christian rock stations, prompting George to state, "I like Christian rock, it's very positive. It's not like those real musicians who think they're so cool and hip." Adding in stylistic criticism from believers, it seemed Christian musicians were sometimes getting hit from all sides. Meanwhile, millions of listeners around the globe were pouring into arenas and sending the likes of Amy Grant, Michael W. Smith, and DC Talk to the top of the Billboard music charts.
There are important stories that need to be told and history to be documented. And it shouldn't be left to outsiders to define or dismiss something held so dear to millions of fans. The Erwin brothers started their careers directing Christian music videos and forming relationships with its figureheads before delivering solid box office successes such as "I Can Only Imagine." With an affection for the genre, they reveal a historical narrative in a careful, professional, and captivating way. It's well documented the roadblocks many crossover artists had to face, and that's once again touched on. At the same time, new pieces of information about other personal challenges and obstacles are also shared, giving longtime listeners a new perspective on and appreciation for their favorite artists and groups.
Grant, Smith, Kirk Franklin, TobyMac (DC Talk), Michael Sweet (Stryper), and early pioneers Glenn Kaiser (The Resurrection Band) and Chuck Girard (LoveSong) are among those relating thoughts from their own musical journeys. "I've never shared this before," TobyMac says, and, in his own openness and the sincerity of others, there's healing and comfort. Unlike some stories that lead to bitterness and sorrow, grace is always present, and love perseveres.
For more coverage of "The Jesus Music," click here.
The Erwins have said there are hundreds of hours of additional interview footage and many artists who weren't included in this documentary, because of time and a narrative choice to focus on "the rebels and the dreamers." With that in mind, editing it all together into a first-class representation of the genre is impressive. As for the footage, perhaps longtime contemporary Christian music fans will one day be treated to seeing more stories unfold (a multi-episode series has been mentioned). Count me in.
"The Jesus Music," directed by Jon and Andy Erwin, releases on DVD, Blu-Ray, and digital outlets on December 7.
Editor's Note: Many years ago, I was in the audience when Amy Grant called Bart Millard onstage to "give back" his song "I Can Only Imagine," a moment dramatized in the film of the same name. I didn't realize what an incredible moment of history it was until the film was released. As a longtime listener and fan of Christian music, I was thrilled to have my video included in "The Jesus Music." You can watch my video below.
DEWAYNE HAMBY is a communications specialist and longtime journalist covering faith-based music, entertainment, books, and the retail industry. He is the author of the book Gratitude Adjustment. Connect with him at www.dewaynehamby.com or on twitter – @dewaynehamby.