The producers of "Redeeming Love" are crediting strong word of mouth for the film's $3.7 million opening, which secured its slot as the number one new film of the weekend. It ranked as number four on the weekend chart, trailing "Spider-Man: No Way Home," "Scream," and "Sing 2" and besting "The King's Man" and "The 355." Audiences gave the adaptation of the classic Francine Rivers novel a 98% positive audience rating on Rotten Tomatoes. Exit polls Comscore and Screen Engine PostTrak also showed fan satisfaction with the book adaptation with 85% positive and 72% recommend scores.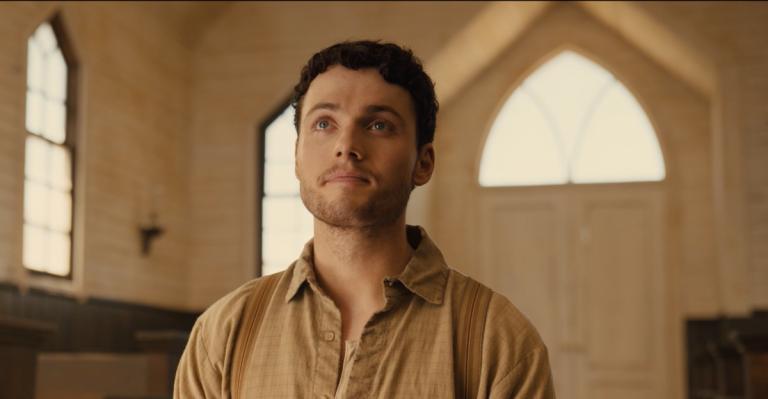 "Francine Rivers' fingerprints are on every frame of this film," said one filmgoer. "Francine ensured the film was faithful to the book. The story shows how the Lord even redeemed intimacy for Angel, which is a hopeful message for anyone who might wonder if they're too far gone for God to love."
"This movie isn't for the religious, it's for the redeemed," said Christian recording artist Nicole C. Mullen. Other well-known faith personalities such as Priscilla Shirer also lent their support on social media. "The underscoring of the love of God…is something I think every moviegoer is going to just be able to take into their heart and leave with," said Shirer.
Read: "Redeeming Love" Author Francine Rivers on New Film's Message: 'There is a God and He loves You. '
Rivers noted, "It has been a 30-year journey since my first inspiration to write the book, then seeing it on the big screen. I am humbled that we have been able to touch so many and help them know that regardless of your path, through love and forgiveness there is no brokenness love can't heal."
Nthibah Pictures CEO and film producer Simon Swart commented, "We are delighted how the book fans have responded to this movie. The book has always been controversial, yet beloved. But we are so happy with the overwhelming fan reception. We can't wait to share it with the rest of the world."
Producer Cindy Bond said, "We are so thankful to Francine's vision, our amazing team, and all the partners who worked so hard alongside us to bring this story to audiences."
Redeeming Love is a powerful and timeless love story that takes place against the backdrop of the California Gold Rush of 1850. The story centers on Angel (Abigail Cowen), who was sold into prostitution as a child. She has survived through hatred and self-loathing until she meets Michael Hosea (Tom Lewis) and discovers there is no brokenness that love can't heal.
Director D.J. Caruso's work encompasses a variety of film genres including thriller ("Disturbia"), drama ("Standing Up"), and action ("I Am Number Four") as well as episodic television such as "The Shield," "Over There," "Smallville," and "Dark Angel". His action thriller xXx: "Return of Xander Cage" starring Vin Diesel grossed $347 million globally. Caruso fell in love with the characters in "Redeeming Love" after his wife introduced him to the novel.
"Redeeming Love" was produced by Simon Swart and Wayne Fitzjohn through their Nthibah Pictures production banner; Cindy Bond through her Mission Pictures International label; and Michael Scott, David A.R. White, and Brittany Yost for Pinnacle Peak Pictures. The executive producers are Francine Rivers and Roma Downey through LightWorkers.