Basketball legend and entrepreneur Earvin "Magic" Johnson is the subject of the new Apple TV+ docu-series, "They Call Me Magic," premiering tonight. Directed by Rick Famuyiwa ("Dope"), the four-episode limited series takes a holistic look at the sports icon's time with the Los Angeles Lakers, his family, and his HIV diagnosis.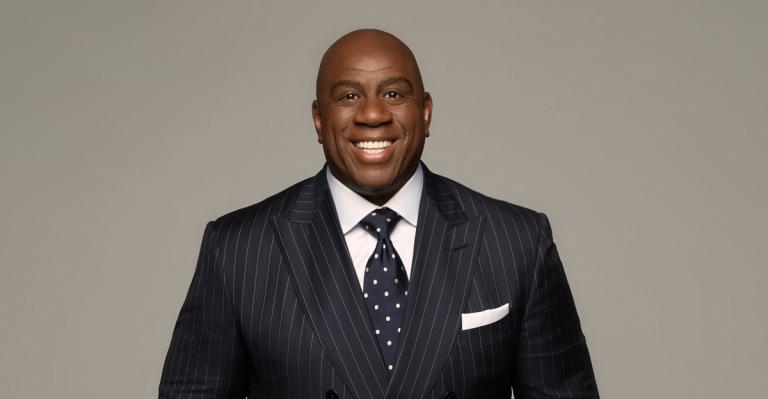 In a recent interview promoting the series, Johnson pointed to God as his source of strength through his life's victories and challenges.
"I always lean on my faith," he said. "God has truly blessed me to come through a lot of challenges in my life, especially when I think about HIV, always being there for me and helping me make the right decisions and when I needed to make tough decisions. Also, He just blessed me with the best wife that a man could have, Cookie, and our children and grandchildren. I just thank him every day for everything that he's blessed me with."
Speaking of a strong bond between him and his mother, Christine, Johnson said her faith and church involvement influenced his own.
"She's a woman of huge faith," he said. "She's very involved in her church. And she raised us the same way all the kids to be involved in the church. And we're all involved in our different ways. She has always prayed for me and has always been there for me."
"They Call Me Magic," premieres today on AppleTV+. Following are the episode descriptions for the four episodes of "They Call Me Magic." For more information, click here.
Chapter 1
All eyes are on a young basketball sensation from Lansing, Michigan—dubbed "Magic"—the NBA's 1979 first overall draft pick.
Chapter 2
After clinching the 1980 NBA Championship, Magic's popularity soars. But his personal life is turbulent, and new NBA rivals emerge.
Chapter 3
Just as life is on the upswing, with marriage and a baby on the way, Magic receives an earth-shattering diagnosis that he's contracted HIV.
Chapter 4
Fresh off the Dream Team's historic win, Magic stages a comeback while evolving into a business powerhouse and nurturing a growing family.