GRAMMY and Dove-Award-winning artist Mandisa details her journey through depression in the book "Out of the Dark: My Journey Through the Shadows to Find God's Love." The popular singer, who first rose to prominence on the reality competition "American Idol," fell into a dark period following the death of a close friend years ago. Since then, as she spoke about this period, her story began to resonate with listeners, which in turn inspired her to share hope with more people.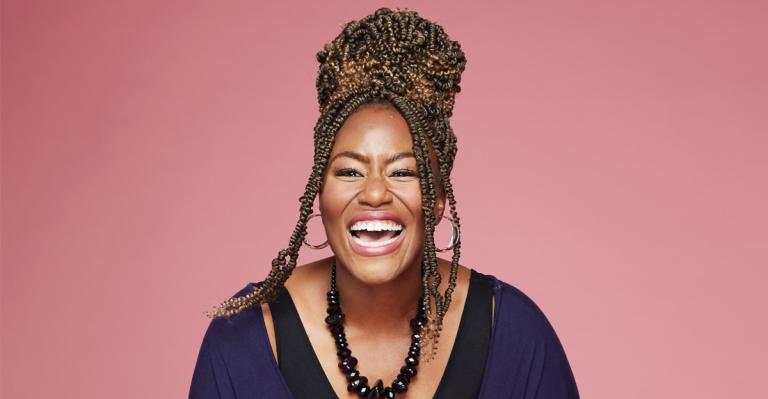 "I kept hearing from people saying, 'It's refreshing to know that I'm not alone, and I'm not the only one who faces things like this'," she said. "It made me realize how important it is to talk about mental health. In the body of Christ, there's so many people that are struggling in these areas. I think one of the ways that, you know, people come to a place of healing is through having these conversations."
The book, she says, is sometimes "uncomfortable" but important in "telling my story, the grief and the loss and some of the trauma" she faced throughout her life. Additionally, each chapter closes with discussion questions, asking readers to take inventory of their own mental health.
"We call it 'Getting Real', and they are going to be used to help people look at their own stories and what God may be trying to speak through reading some parts of my story," she said.
Although she admits to a "love/hate relationship with social media," Mandisa said what that technology does provide is a direct avenue for her to hear from those who have been impacted by depression and anxiety. She hopes the resulting conversations will "take the stigma away" from those who struggle with mental health.
On the music front, today marks the release of a new project, "Overcomer: The Remixes EP," out today on digital platforms. It includes new versions of "Out of the Dark," "Comeback Kid," "Bleed the Same" and the title track. After bursting on the Christian music scene in 2007 with "True Beauty," the artist has continued to carve a path in Christian music, gaining a large following of listeners.
"One of the things I love about Christian music is that it comes in all varieties," she said. "It can have a little country twang and a rock twang, and then I bring kind of an R&B vibe to it, but the message is all the same. It's all pointing to Jesus."
"Out of the Dark: My Journey Through the Shadows to Find God's Love" is available from K-Love Books. "Overcomer: The Remixes EP" is available on digital platforms from Sparrow Records/Capitol CMG. Watch an exclusive interview with Mandisa and DeWayne Hamby below.