Emmy award-winning media personality Kathie Lee Gifford narrates the new biblical drama "The Way," premiering in theaters as a Fathom Event on Sept. 1. Continuing the scope of her short film "The God Who Sees," featuring Nicole C. Mullen, the new musical production includes additional music artists Danny Gokey, Jimmie Allen, Larry Gatlin, BeBe Winans, and Billy Gaines. The music was written by Gifford with Brett James, Louis York, David Pomeranz, and Sal Oliveri, accompanied by a symphony orchestra.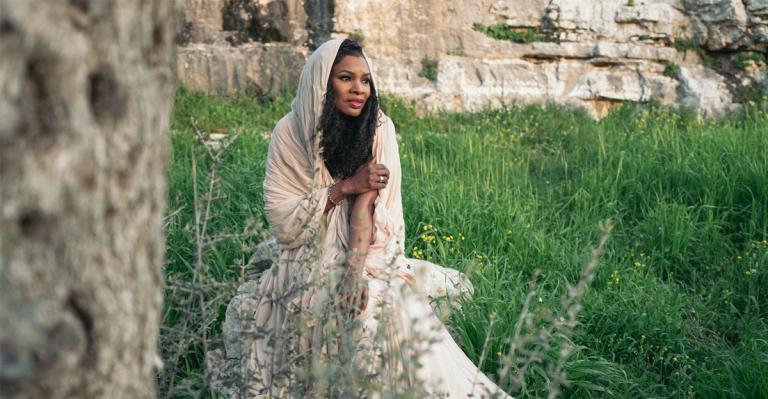 "The success of 'The God Who Sees' and the reaction to it, seeing the power of it in people's lives convinced me that that's what I should just keep doing," Gifford said. "I wanted to keep taking these amazing, epic stories in the Bible and retelling them in brand new ways that have never been done before, in auditory form, add a symphony orchestra to make it lush, take it on location, spend the money to make it look like a $50 million production. So, that's what we did."
Although the first vignette with Mullen was shot in Israel, due to Covid, Gifford took the other three on location to other spots in the United States, including sites where the hit series "The Chosen" is filmed.
"I'm a big fan of what they've done," she said. "It's incredible. They're trying to do the same thing I am. It's touching people, because, they're being real about things. They're making the people Jewish, for one thing, which is extraordinarily important. Let's not retell the same thing—Jesus was not Irish, and he wasn't Swedish."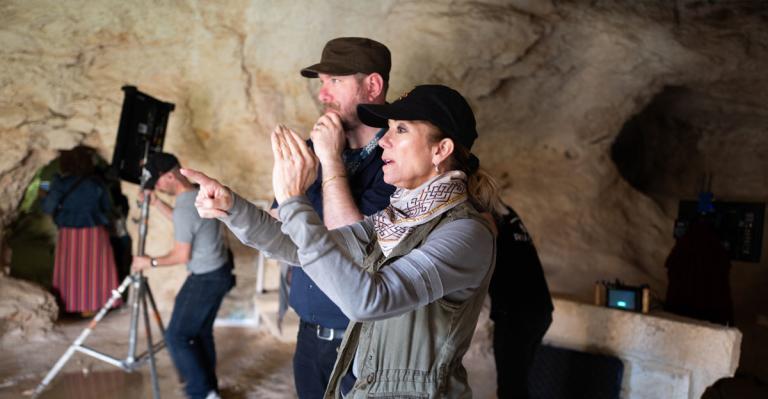 The film will be followed by "The God of the Way," a new book by Gifford and her good friend Rabbi Jason Sobel, who she also co-wrote "The Rock, the Road, and the Rabbi" with. The book will be a companion to the musical production, where readers can go deeper behind the film's themes. Additionally, there will be a CD soundtrack, "because all of the music is just epic."
Gifford called on friends old and new for the production. She knew Gatlin from her days with the "Hee Haw Honeys," shot in Nashville in 1978, and other artists such as Kathy Troccoli. Since arriving in Nashville this time, she became connected with a couple, Angie Clawson and Greg McCollom, who opened up an entirely new community of writers. From there, Gifford found even more inspiration to draw from.
"I've met most extraordinary people through her, from all walks of life," she said.
Having spent years on the project, with a large investment and follow-up materials on the way, Gifford is excited for the release, although she admits she's a little weary and looking forward to spending some more time in her other home in Connecticut, where she lived while co-hosting the third hour of "The Today Show."
"I need a little break from it, but I wouldn't trade a moment," she said. "It's been an amazing journey. As always, this is a story of God's faithfulness to me, not the other way around."
"The Way" premieres in theaters on Sept. 1 and will be immediately available on home video afterward. "The God of the Way" by Kathie Lee Gifford and Rabbi Jason Sobel will release on Aug. 30, 2022.
DEWAYNE HAMBY is a communications specialist and longtime journalist covering faith-based music, entertainment, books, and the retail industry. He is the author of the book "Gratitude Adjustment." Connect with him at on Facebook, Twitter, YouTube or InstaGram.