GRAMMY Award-winning artist TobyMac is back with a new album this Friday to declare to the world that there is hope beyond suffering and "Life After Death." The songs on the new project, which include "Promised Land," "The Goodness" with Blessing Offor, and "21 Years," were born out of a time of intense pain, having suddenly lost his first-born son Truett in 2020.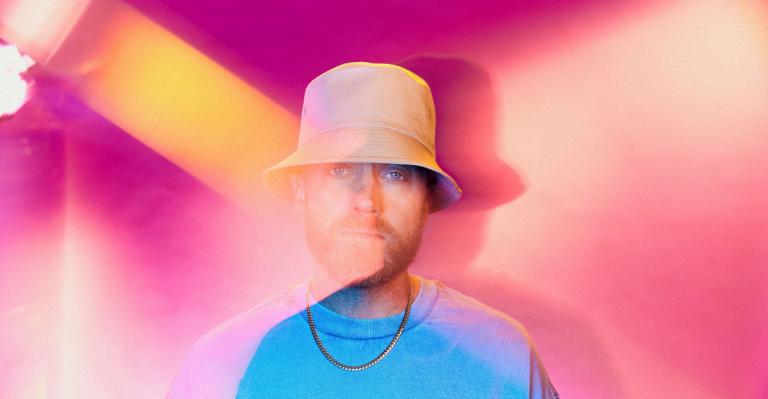 "When we lost Tru, I had to work through my feelings and belief," he said. "I had to respond to know that I was alive. A few days after his passing, I wrote '21 Years' as a tribute to my beautiful firstborn son and to let God know just how I felt."
The grieving father's loss continued to flavor his writing . . .until hope slowly began to creep back in. "Promised Land," a tender duet with Sheryl Crow about the hope of heaven, was a determined reminder to himself that there is something beyond this world and the pain.
"Clearly my Promised Land is not on this earth, my world was annihilated," he explained. "But I was in the process of learning that, it's not here and maybe it's not even a place in the future but a forever relationship with a God who loves me. A God who may not make the pain go away, but at the same time won't leave me."
Questioning whether or not he would ever write his signature high-energy, up-tempo songs again, TobyMac came across the verse that inspired his hit single "Help Is On The Way (Maybe Midnight)."
"Something really interesting happened in my life after I read that scripture," he said. "I actually began to believe that help IS on the way. That God is rolling up his sleeves on 'my' behalf. I didn't just write a song, I actually began to believe it . . . And in this deep-dark valley, covered with dense foliage, I began to see small shafts of light."
Finally, with hope returning and God proving Himself faithful once again, the artist dwelt on the idea that everything good and perfect comes from the Lord. He declared to God on a napkin in a restaurant that "You're still the goodness in my life," which grew into an anthem of praise.
"In all my pain and grief, the unexpected began to emerge," he said. "I didn't think it was possible, and even though I will never be the same, it was undeniably a strand of joy. God didn't leave. He remained. And I will forever be a different man. A saint is not someone who is good, a saint is someone who experiences the goodness of God."
"Life After Death" from TobyMac releases Friday through Capitol Christian Music Group.