"I've lived enough live to say/ Help is on the way," sings seven-time GRAMMY winner TobyMac on his new single "Help Is on the Way (Maybe Midnight)" that releases today (listen below). And he has experience to show it. The artist, now 56 years-old, frequently uses his music, which includes songs such as "Everything," "Lose My Soul," and "Gone" to dispense the hope of Jesus to packed concert crowds. In the past year and a half, however, he's had to personally lean into that faith more than ever.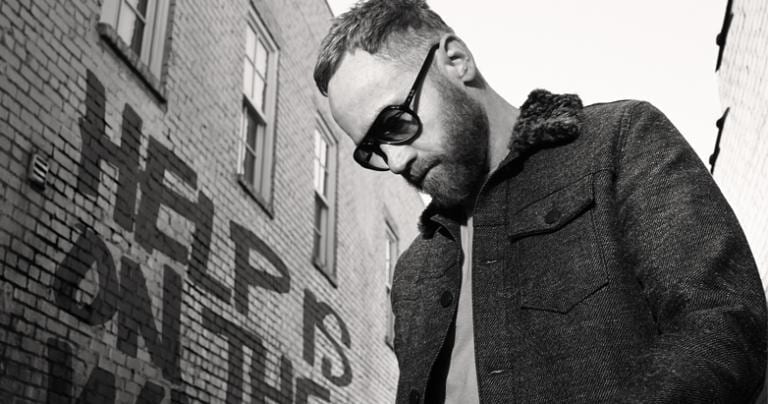 Though the new song "Help is the Way (Maybe Midnight)" seems tailor-made for those reeling from a year of personal challenges, the fire behind it began before many even heard the word Covid. In October 2019, TobyMac's 21-year-old firstborn son Truett passed away suddenly. With his family rocked by that tragedy, the singer admitted he "didn't do anything for a few months." When he resurfaced in the studio, his creativity drifted to what he calls, "sad, teary-eyed ballad-y songs."
"That was all I had in me," he said. "I just started asking God, 'What is going on? Is that all I'm going to be able to write? For the rest of my life?"
Soon, right before Christmas, God breathed life into the beginnings of a chorus that brought him reassurance, which would also reassure listeners. It was inspired by a verse in the Psalms that speaks of God "rolling up His sleeves" to come to our rescue.
"What an image to hold on to, that the God of all creation is rolling up his sleeves on my behalf," he said. "And I just, I just held on to that and started writing immediately."
TobyMac met co-writer Micah Kuiper in the studio with the bones of "Help Is on the Way (Maybe Midnight)" and the two quickly began assembling the track.
"I had no music yet, just melody and a lyric in my head," he said. "'Help is On the Way (Maybe Midnight)' is the first time I think I felt sort of a turnaround where I could express hope. I felt hope through it all. But (the song) is the first time I could express it in an artistic, creative way. The first time I could scream hope from the mountaintop."
With more than 30 years in the business and nearly 20 since the release of his groundbreaking solo debut "Momentum" ("Unbelievable," he says), TobyMac is very aware he's not the young artist anymore but now the mentor, someone who is a position of paying it forward to others. When veteran artist Carman died a few days ago, TobyMac took to Twitter to honor the man who he teamed with for the duet "Addicted to Jesus" with DC Talk. Having reconnected at the GMA Honors and Hall of Fame Induction Ceremony a few years ago, the two began texting each other occasionally.
"When newer artists come in and someone's pretty established, there can be a little bit of a cold zone," he said. "No one's ever mean, but it could be a cold zone. But Carman was so warm, and always wanted us to do well. I'll never forget that."
Carman's act of kindness is reflected in the way TobyMac mentors those he works with, including those on his label, Gotee Records. He downplays the idea of competition, knowing that the music world is big enough for a variety of artists and they all should want to see others do well.
"We all need each other," he said. "I always tell my artists, 'You know, this isn't the Super Bowl. Not only one team wins. So, (the concertgoers) can leave this venue liking all of us, someone can leave their trip home, with the radio station playing all of us. It's not if you like one, you can't like the other'."
Having "grown up" in the industry and putting down roots in Franklin, Tennessee, the husband and father knows the benefits of community are also what helped his family through their personal tragedy. Family members, friends, and an army of listeners sent cards, expressions of love, and prayers their way, which were very much appreciated.
"We have absolutely felt surrounded by love," he said. "We really have we felt the body of Christ flex all right muscles."
Besides returning to the studio to release songs like "Help is on the Way" and the other recent single "I'm Sorry," TobyMac was also intent on safely getting back on the road, restarting the Hits Deep Tour with Tauren Wells, We Are Messengers, Unspoken, Cochren & Co., and Terrian. He credits his managers, road manager, and promotion company Awakening Events, for helping them "follow the guidelines for each city." The protocols in place are so stringent, he says, that family members in Texas were denied entry backstage.
"It's the way it is now. It's almost like a bubble," he said.
It's a new way of touring, for who knows how long, but it's one TobyMac is willing to go through to keep spreading the light and hope of Jesus. Now nearly a year since the shutdown, which sidelined in-person concerts, their return is a welcome one for thousands of attendees ready for community experiences. For his own personal time, the shutdown gave the singer extra time to be with his family, a gift he'll carry with him as he hits the road once again.
"It's been a season of reflection," he said. "The timing of everything—losing my son and then going into this season of being home a lot—it's been really a gift to me. And I'm really grateful that I could be home with my family quite a bit and not gone as much, not in the studio as much, but just be present with my wife and my kids a lot more than I ever have in my life in my adult life. So, I'm grateful."
Watch the video for the new single "Help Is on the Way (Maybe Midnight)" here: