Debuting in theaters today, the first two episodes of season three of the smash television series about the life of Christ, "The Chosen," is expected to make a big impact on the box office this weekend. Created and directed by Dallas Jenkins, the packaged episodes will debut in 200+ theaters for five days through Fathom Events, with the possibility of more being added due to popularity.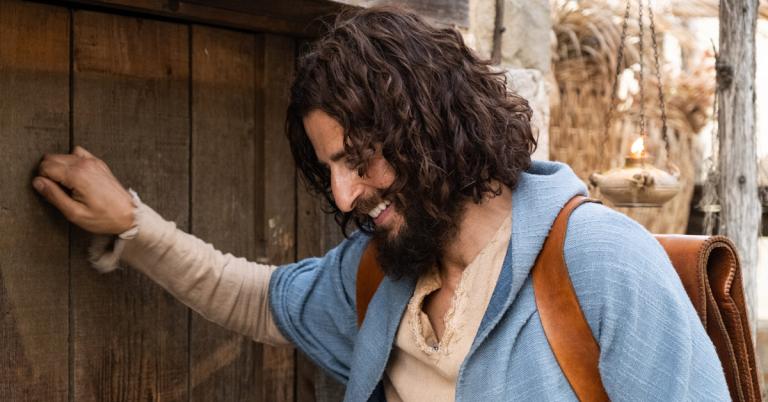 The show itself has been welcomed by viewers across the globe and translated into 62 languages. Part of that appeal is what many have said is a more grounded approach to Jesus and his followers, often showcasing laughter and levity.
According to Jonathan Roumie, who continues his standout role as Jesus, humor is a way to show the humanity of the characters. During a red-carpet premiere in Atlanta, the actor, who will appear next in "Jesus Revolution" from Lionsgate in February, shared his thoughts on the lighter tone often injected in the series.
"I think what people have to remember is that all of these folks that we're depicting lived human lives, and part of the human experience is to have a sense of humor, some more than others, granted," he said. "But you couldn't live life for 60, 80, or 100 years and not laugh once. It's just not how we were designed. Because we have the advantage of long-form storytelling, we have the time to be able to take to explore interpersonal relationships in ways that other projects haven't."
For instance, Roumie said within a two-hour timeframe of a typical motion picture, it's more difficult to let the characters breathe and relax, because "you're busy trying to get to the point, the events of the gospels."
Along with his laugh, Roumie's voice also stands out. Of his portrayal's Middle Eastern accent, a contrast to many Christs who came before speaking with a British flavor, he said Jenkins "loved it" when he first tried it out. And the rest is history.
"I approached it from a historical point of view and a personal familial sense," he said. "My father's from the Middle East, I grew up hearing that accent. I would think that if you're going have a version where they're speaking English, as close to authentically to that accent as might have been, what would it sound like? That's what I came up with. It became the standard for the approach to the show."
"The Chosen" season three's first two episodes, directed by Jenkins and produced by Chad Gunderson and Chris Juen, are now showing in theaters across the nation. For more information on when the season will debut on streaming, visit the Angel Studios website or download its official mobile app.