As Dolly Parton once again puts focus on her faith during her "Dolly Parton's Magic Mountain Christmas" movie on NBC premiering tonight, popular Christian singer Zach Williams joins her for an encore of their hit duet "There Was Jesus."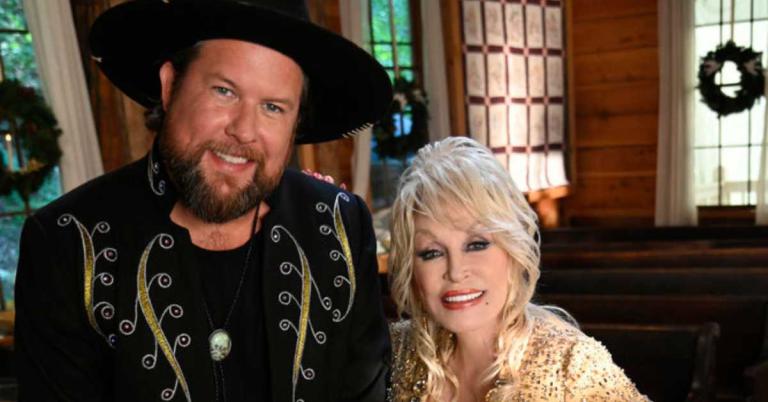 Williams, who previously spoke with Reel Faith about the collaboration, said he was just as surprised to be included in the prime-time television special, where he and Parton sing in the chapel at the Dollywood theme park. 
"Honestly, I was kind of shocked," he said. "I was blown away. Because, you know, when you think of that song, you don't really think of it being a Christmas song, but the message in it and what we celebrate at Christmas is definitely Jesus, For me, it's kind of been the gift that keeps on giving." 
The singer-songwriter, also known for hit Christian radio singles "Chain Breaker" and "Less Like Me," is a says Parton told him he was a "natural" in playing himself. 
"That might be the best compliment I've gotten," he joked. "She made it fun. We had a really good time that day." 
Williams said that as he spent time with the newly-inducted Rock and Roll Hame of Fame singer, she shared with him about her roots in church. Although he hadn't seen the final product, he's not surprised of reports that the final version of "Magic Mountain Christmas" is a bold faith-based project. 
"I have so much respect for her," he said. "And the way she's carried herself, and the way she treats people. It's really inspiring to have someone like that to look up to. Everybody in the world is trying to get a piece of her attention, but somehow she manages to make whoever she's talking to feel like they're the most important person in the room." 
"Dolly Parton's Magic Mountain Christmas" with Parton and Williams and also starring Miley Cyrus, Tom Everett Scott, Willie Nelson, Ana Gastayer, and Jimmie Allen, will premiere tonight on NBC and continue airing on the Peacock streaming network.