The dramatic true story of heavyweight boxing champion, entrepreneur and minister 'Big George Foreman' will release to the world on April 28 from Sony Pictures/AFFIRM Films. Directed by George Tillman Jr. and starring Khris Davis, the story centers on Foreman's rise to international acclaim as a boxer, Olympic gold medalist and savvy businessman and his path to faith and ministry.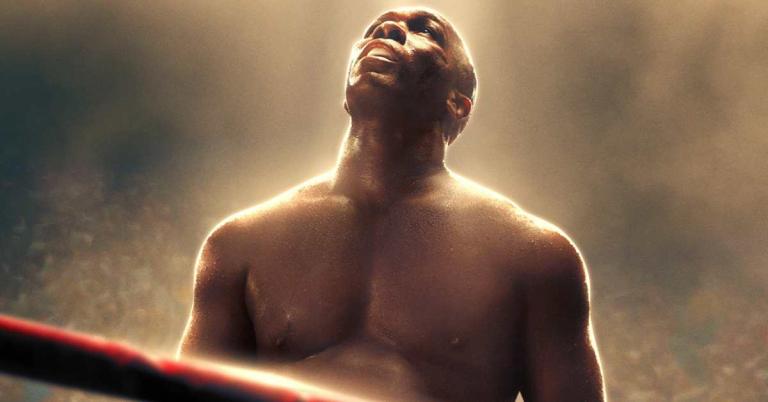 During the summer, the studio invited guests to the set to visit with the cast and crew as well as Mr. Foreman. He shared the heart of his story, which is sure to impact many viewers when it releases. It is a story of hope, redemption and transformation, and our brief time together with Mr. Foreman highlighted the change that took place in his life and the incredible path God placed him on. I was excited to see the trailer and poster release and can't wait to view the film.
When I took this picture with Mr. Foreman, I asked him to place his fist on my chin. He joked, "I can't do that because you might hit me back and I can't take it."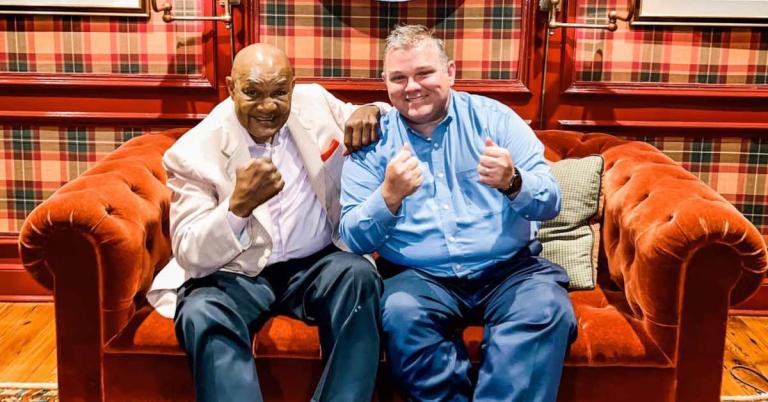 The official synopsis follows:
Big George Foreman: The Miraculous Story of the Once and Future Heavyweight Champion of the World is based on the remarkable true story of one of the greatest comebacks of all time and the transformational power of second chances. Fueled by an impoverished childhood, Foreman channeled his anger into becoming an Olympic Gold medalist and World Heavyweight Champion, followed by a near-death experience that took him from the boxing ring to the pulpit. But when he sees his community struggling spiritually and financially, Foreman returns to the ring and makes history by reclaiming his title, becoming the oldest and most improbable World Heavyweight Boxing Champion ever. Directed by acclaimed filmmaker George Tillman Jr. from a story by Dan Gordon and Frank Baldwin & George Tillman Jr, and a screenplay by Baldwin & Tillman, the film stars Khris Davis (Judas and the Black Messiah) as Foreman and also stars Academy Award® winner Forest Whitaker as Foreman's trainer and mentor Doc Broadus. 
"Big George Foreman" will release to theatres on April 28 through Sony Pictures/AFFIRM films.