The Antichrist ascends to power in the latest installment of the popular book and movie series, "Left Behind: Rise of the Antichrist," releasing this week through Fathom Events and Cloud Ten Creative. Directed by and starring Kevin Sorbo ("God's Not Dead," "Soul Surfer"), the film finds individuals and society grappling with the aftermath of the Rapture.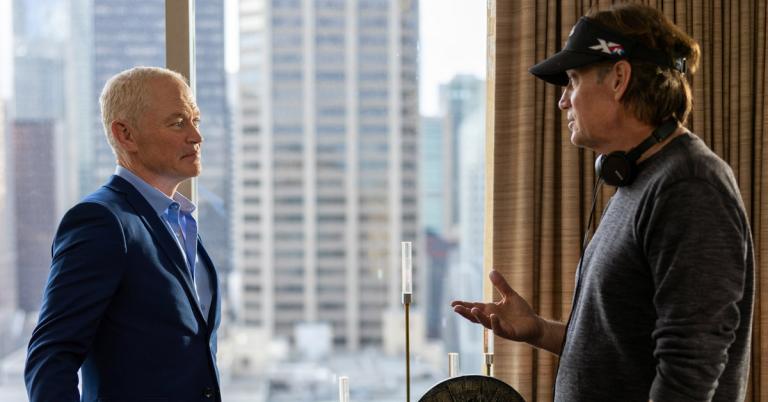 Neal McDonough ("Minority Report," "Captain America: The First Avenger," "Arrow") portrays Jonathon Stonagal, who assists the up-and-coming Nicolae Carpathia (Bailey Chase) rise to power. A veteran of film and television, having appeared in more than 150 projects previously, the actor said he jumped at the chance to become part of the bestselling book series because of a longtime friendship.
"Kevin and I have been pals for a long time, and every time we would see each other, we would say we need to do something together," he said. "Kevin is such a true born leader. He's so prepared with everything, with a shot list, knowing the script back and forward, to our lines and his lines. (His enthusiasm) is just infectious."
Playing the bad guy is a common theme for McDonough but he's fine with it, knowing that for the hero to properly be heroic, there needs to be a solid antagonist.
"It makes the hero that much better and the piece that much stronger," he said. "Whatever makes the movie better is what you do. Kevin has the philosophy that I do. Whether I'm a good guy or a bad guy, knock it out of the ballpark and do the best that I can. And hopefully, your piece gives glory to Him. And that's what this film does."
The two friends are also working on another project together, a western that tells the story of Cain and Abel. McDonough said it's an original story and quite unique in its setting, but he's excited about the future and currently speaking with supporters and distributors.
McDonough credits a strong work ethic with values that his parents left with him. When started in the industry, his father told him "For every dollar they give you, give them two dollars' worth of effort." He also learned to put his faith in God, who is always with him.
"My parents instilled in me that God's always got your back, have faith in Him, and He'll take care of you," he said. "Then it's in your times of 'Oh gosh, how am I going to get through this?' that you kind of forget about Him. As soon as you remember Him and think about what you have, there are just part of life that make us stronger. When you have Him, knowing He's got your back, it becomes a beautiful thing."
The grace of God is something McDonough is grateful for, giving thanks every time he finds himself on a set doing another job. Because he doesn't want to "jinx it," he has no posters of his projects in his home, only pictures of his wife and kids.
"It makes me so humbled that people are taking their time and have the faith in me to be able to act in front of this camera. To me, it's my happy place," he said.
Discussing the state of the world as it relates to the new "Left Behind," McDonough acknowledges the parallels in the media who controls thinking and dissects "the disappearance," often deciding for viewers what they should be thinking. It's a very relevant point that mirrors current society where people don't always seek out the truth for themselves. Years ago, he made a decision that there are overarching books that he lives by, the Declaration of Independence and the Bible.
"If you live by those two, you'll make better choices," he said. "You'll be a lot smarter than everyone else in the room. You'll make God happy. And you'll have a much happier life."
"Left Behind: Rise of the Antichrist," also starring Corbin Bernsen, Bailey Chase, Greg Perrow, Sarah Fisher and Sam Sorbo  premieres in theaters Thursday, January 26 through Fathom Events.