In the new offbeat comedy, "Unexpected," now available on video on demand, Joseph Mazzello ("Jurassic Park," "Bohemian Rhapsody") and Anna Camp ("Pitch Perfect," "5,000 Blankets") star as young married couple Bob and Amy trying unsuccessfully to start a family and navigating their own quirks and weaknesses. The feature was directed by Dave Hunt ("The Bituminous Coal Queens of Pennsylvania," "24") and produced along with his Emmy Award-winning wife Patricia Heaton ("Everybody Loves Raymond," "The Middle").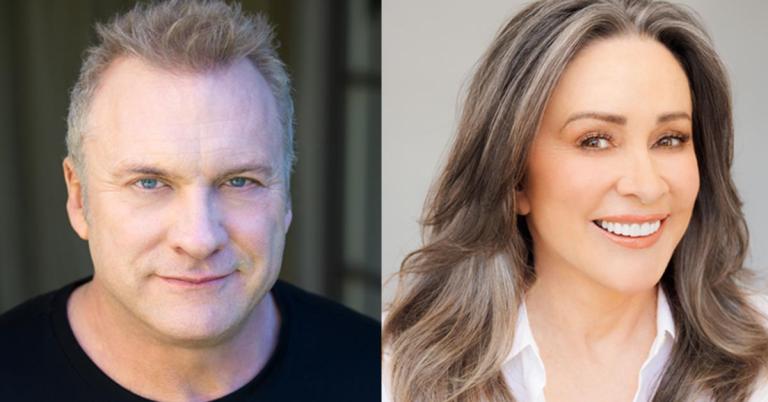 Though the film centers on a difficult position of infertility that many married couples find themselves in, Heaton said the film was intentional on still finding joy in the middle of it.
"We don't shy away from the difficult things in life, and I think sometimes people like to escape into movies to get away from their issues," she said. "This is a way to face the realities and difficulties of our life, but still find joy in it. So, you don't have to really escape from it. You find the light in these dark situations."
Hunt, a Julliard-trained actor who has appeared in hit television shows "24," "Mad Men" and "Homeland," said that as a director, he wanted to ground the story in reality. The comedy in the film is often more subtle and not slapstick.
"My goal was always to be authentic about it, because nothing's going to work if you're not authentic," he said. "I didn't want it to be heightened. People had to play it for real. And then there's, as a result, there's a payoff, and the actors all bought into that."
The two leads, Mazzello and Camp, earned Hunt's admiration for their chemistry and professionalism.
"They were both amazing," he said. "Joe is one of the greatest guys I've ever met. He's a total pro. The two of them together elevated those characters. They really brought their A+ games, to this to this film. Anna Camp is a delightful character."
Along with those two, Heaton's "The Middle" fans will spot her TV husband Neil Flynn as a supporting actor, and fun cameos from Pat Finn and Paul Hipp, who even evoked memories of his famous "Reverend Tim Tom" youth pastor role.
"I wasn't sure which character that Pat would play," Hunt said. "He read several characters. And he did one take, as the therapist that he plays in this film. He had us on the floor, laughing so hard. I said, 'You have to do this character.' So it's a kind of an experiment. But, it worked out really well. Because Paul was brilliant. in it. Neil was brilliant. Everyone stepped up."
The release of "Unexpected" is a relief to Hunt, who says he's been "pregnant" with the film for more than two and a half years. In fact, he had filmed a good portion of the film before the Covid-19 pandemic when it was shut down. When production started up again, he had to retrace some steps.
"I had to shoot the movie twice, because we got suspended for Covid," he said. "I had to recast and come back and shoot pretty much the whole movie all over again. So, it's been a whole it's been a long road and long challenge."
While the film is ultimately very "life affirming," Heaton says, both of them stress the film is more about connecting and living life with each other. Hunt said the couple's goal in life and in their work to "build bridges."
"We're both tired of the divisiveness and the hatred that's flying around," hes aid. "We wanted to do to present these characters in a way that's completely non-judgmental and allow them to speak to the audience. We've had people from all across the spectrum reacting to this film in a very positive way."
"Unexpected," starring Anna Camp, Joseph Mazello, Neil Flynn, and Ryann Shane, is now available on demand from Blue Fox Entertainment. Watch the full interview with Patricia Heaton, Dave Hunt, and DeWayne Hamby below.