As the new film "Jesus Revolution" rolls out in theaters across the country, the film's real-life subject Greg Laurie, an eyewitness to the birth of the Jesus Movement of the Seventies, is drawing parallels to current reports of revivals popping up across the country.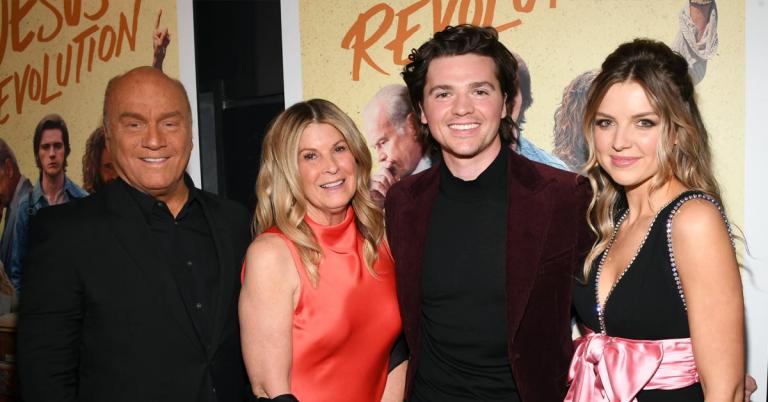 When asked at the film's premiere, "What's going on?" with revival reports, and even the "He Gets Us" Super Bowl commercials, Laurie responded, "Jesus is going on!"
"In our day, all of a sudden, there are songs on the radio about Jesus by popular pop and rock bands. All of a sudden, there are people talking about Jesus. And then there's a cover of Time Magazine about Jesus. 'What is this?,' people were saying. It was a work of the Spirit. And I think we're seeing it again."
In a recent post on his blog, Laurie expressed his hope that the flames of revival would continue and spawn a renewed Jesus Movement.
As people see this film about the most profound spiritual awakening of our day, we hope and pray for God to do it again. The Psalmist wrote, "Will You not revive us again that Your people may rejoice in You?" (Psalm 85:6, NKJV).

In light of current events, the timing of this film seems providential. Our young people need it so desperately, and so do we older folks.
Laurie, portrayed by Joel Courtney in the film, gave credit to co-director and friend Jon Erwin ("Amerian Underdog," "I Still Believe") for shepherding what he said is one if not the best faith-based film ever.
"I'm a little biased, but I actually do think it is (the best)," he said. "I think it's the finest work of Jon Erwin, who is a great filmmaker, apart from the fact that he makes faith films. He makes great films that have faith messages. He feels everything he's done up to this point has been building to this. And I agree. And I think this film tells a true story of redemption. And it's hopeful. And I think it comes at a really important time with what our generation of young people are going through right now."
Laurie's wife Cathe, portrayed by Anna Grace Barlow, plays the pivotal role of pushing Greg toward the hippy preacher Lonnie Frisbee (Jonathan Roumie). She admitted to being a "little fearful and hesistant" when she first read the script but said the directors Erwin and Brent McCorkle did "an amazing job portraying the reality of our lives."
"They had some really tangible touch points that were real," she said. "It wasn't just a fabricated Hollywood story."
While the Jesus Movement captured national attention for a time, Laurie said the current state of spiritual hunger has something different that could affect even more change.
"Here's the difference right now—this is the first time I can remember where believers have been able to have a voice in the world of entertainment, and film, and not just a voice, but producing quality product that doesn't compromise a message," he said. "At the same time, it is beautifully done."
"Jesus Revolution," directed by Jon Erwin and Brent McCorkle and starring Kelsey Grammer, Joel Courtney, Jonathan Roumie, Kimberly Williams Paisley, and Anna Grace Barlow, will release to theaters on Feb. 24.
For more information or to purchase tickets, click here.