Chonda Pierce, who made history as the bestselling female comedian by the RIAA, returns to her musical theater roots in "The Confession Musical," a movie premiering Monday, Feb. 20, through Fathom Events. The performance was filmed live before an audience and will include an intermission and Q&A with Pierce and co-star John Schneider.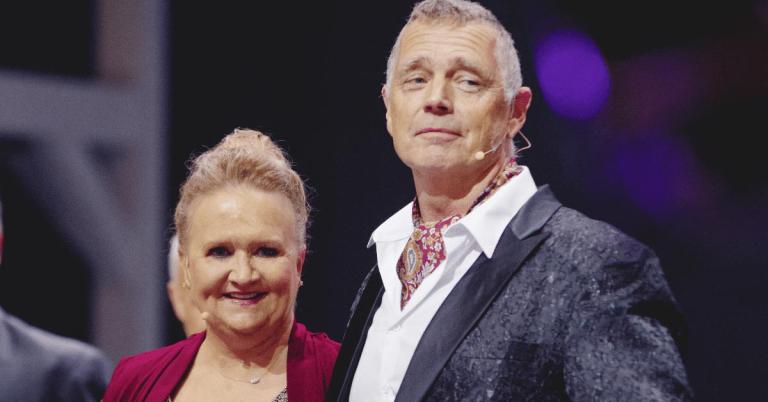 "Long before anybody knew who Chonda Pierce was, Chonda Courtney, the college kid, was a theater arts major, and was in a lot of musicals and plays," she said. "The stage is what I loved the most. And then I got interested in comedy and kind of forgot all of that for a little while."
The actress and comedian, known for a series of bestselling recordings and live events as well as the hit documentary "Chonda Pierce: Laughing in the Dark," said "it was the hardest work I've ever done" and joked that it had been too long since she returned to the stage.
"I've done several Hallmark movies, I've done a lot of Christian movies, and I love them all," she said. "It easy work. Because they stop, they'll reposition a camera or change your hair or whatever. And you've got a chance to do it again. This thing was live in front of an audience. So, when the curtain came up, it didn't go down until it was over. And it's just constant movement going into the next scene constant trying to remember the next line and we only had eight days to put it together."
"The Confession Musical" follows the story of Katie Lapp, a young Amish girl who discovers that her parents have been keeping a deep secret…that she is adopted. Katie decides to find her birth mother, defying the rules of her Amish village and risking a shunning. Meanwhile, Laura Mayfield, her wealthy birth mother who is battling an illness that might take her life, began searching for her long-lost daughter. Secretly plotting against Laura is her gold-digging husband Dylan (Schneider). Dylan knows that if Katie is found, he will no longer inherit Laura's fortune.
Pierce plays Laura's Christian housekeeper Rosie, who helps foil Dylan's plan to reunite Laura with Katie. In one moving scene, she sings to Laura. In another, she's dancing.
"You will be able to tell that I grew up Nazarene because I didn't know how to dance a lick," she joked. "And they tried —one little, two little steps—or so. And they are so awkward. It's so hilarious, though."
Another humorous element to Pierce was her matronly appearance as the housekeeper which she says "will not help my love life at all."
"When it comes out and people see my outfit and my looks and my hair, that is exactly what my mother looked like," she said. "And that is exactly what I will probably never get asked out again. They're gonna go 'Oh, my gosh, she's 80 years old'."
Ultimately, Pierce is anxious for people to see the musical which has plenty of tender moments, entertaining dancing, and humor mixed in: "It was so good, it's a shame the Amish will never see it," she joked.
"The Confession," based on the "The Heritage of Lancaster County" book series by Beverly Lewis and adapated for the stage by Martha Bolton, will premiere in theaters across the country on Monday at 3 pm and 7 pm. For more information or to order tickets, click here.