As the domestic box office total for "Jesus Revolution" marches toward $50 million, earning the attention of movie industry observers, Lionsgate and Kingdom Story Company have announced their next project, "Ordinary Angels," releasing Oct. 13. The film, a true story featuring two-time Academy Award® winner Hilary Swank and "Reacher" star Alan Ritchson, is directed by Jon Gunn, who previously directed the faith-based "The Case for Christ" starring Mike Vogel, and the upcoming "The Unbreakable Boy" starring Zachary Levi.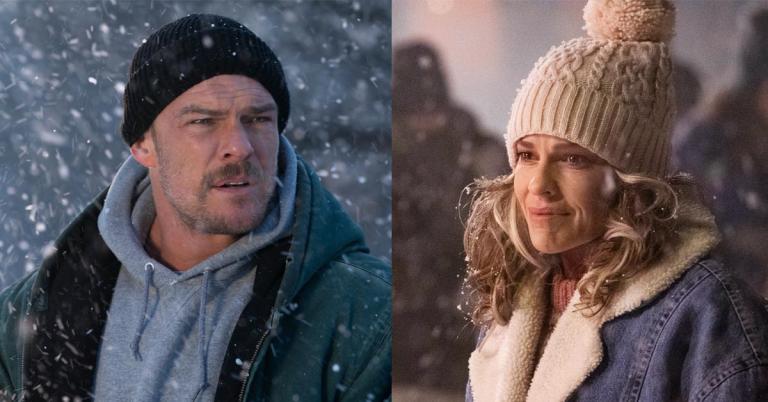 "I CANNOT WAIT for everyone to see this film," Jon Erwin shared. "If you loved 'Jesus Revolution,' you will love 'Ordinary Angels' even more!! Jon Gunn has delivered something very, VERY special!!
While 'Jesus Revolution' scored high during its testing, the studio reports the new film "is the highest-tested film in Kingdom's history." The cast have also expressed their enthusiasm for the film and its strong message of faith and hope.
"I was drawn to this beautiful true story because it's such a powerful reminder that angels reside everywhere among us. And that faith, hope, grit and positivity are all powerful fuel for miracles," Swank said. "It's also a story about the power of organ donation – something incredibly near and dear to my heart. I couldn't be more thrilled to be a part of this story and message."
Richtson added, ""I'm an optimist. I believe the best in people. I believe that sometimes we just need to be reminded of the power of what we can do together. This is why I was drawn to 'Ordinary Angels'." Gunn also said, ""The story of Sharon Stevens and the Schmitt family is a powerful reminder that helping others is how we heal ourselves. I can't think of a message I'd rather share with the world right now and I'm honored to be telling it with such a fearless and talented cast."
'Ordinary Angels' was written by Meg Tilly and Kelly Fremon Craig, and produced by Kingdom Story Company's Kevin Downes, Jon Erwin, and Andrew Erwin, along with Stampede Ventures' Jon Berg, Roy Lee, ATO Pictures' Dave Matthews, Green Hummingbird Entertainment's David Beal and Sarah Johnson, and Jonathan Dorfman.
The official synopsis follows:
Based on a remarkable true story, Ordinary Angels centers on Sharon Stevens (Hilary Swank), a fierce but struggling hairdresser in small-town Kentucky who discovers a renewed sense of purpose when she meets Ed Schmitt (Alan Ritchson), a widower working hard to make ends meet for his two daughters. With his youngest daughter waiting for a liver transplant, Sharon sets her mind to helping the family and will move mountains to do it. What unfolds is the inspiring tale of faith, everyday miracles, and ordinary angels.
"Ordinary Angels," directed by Jon Gunn and starring Hilary Swank and Alan Richtson, will release Oct. 13 from Lionsgate Studios and Kingdom Story Company.