In the new film "On a Wing and a Prayer," starring Dennis Quaid and Heather Graham, Jesse Metcalfe ("Desperate Housewives," "John Tucker Must Die") appears as Kari Sorenson, who jumps into action to help guide a man through a tragedy on an airplane. The movie, directed by Sean McNamara ("Soul Surfer," "The Miracle Season") is based on the miraculous story of Doug White, who found himself behind the controls of an airplane after the pilot suddenly passes away.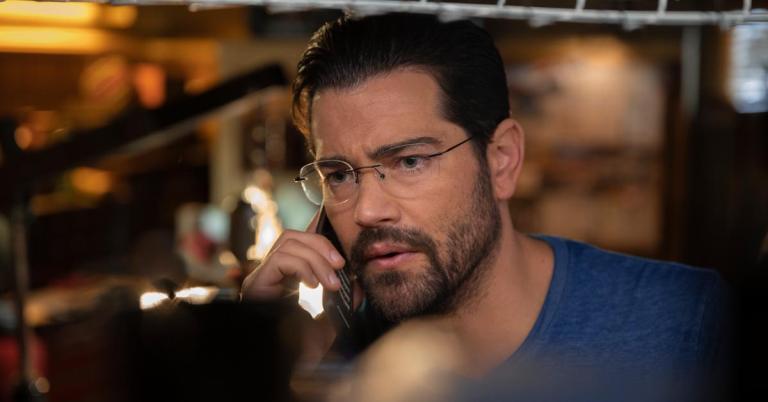 Even though he appeared in the faith film "God's Not Dead," Metcalfe doesn't categorize this film as such, even though it features prayer, miracles, faith, and even closes with a rousing gospel number.
"This is a true-life miracle that happened, that we adapted," he said. "I think the themes of our movie are much more subtle. I believe it will have mass appeal."
To that end, Metcalfe pointed to a quote frequently used by Producer Roma Downey ("The Bible," "The Dovekeepers") that "there are no atheists in foxholes."
"When you're facing a life-or-death situation, you're going to find faith. You're going to look for something to hold on to. That's just real life."
In his role as a pilot guiding White through the proverbial storm, Metcalfe found himself acting opposite the acting heavyweights Quaid and Graham, but never in the same room. In fact, he filmed most of his scenes
With a stellar lead cast, Metcalfe found himself not interacting face-to-face, instead mostly flying solo and speaking his lines opposite the assistant director.
"That's one of the challenges we have as actors," he said. "Sometimes we have to work in a vacuum. We have to manufacture all that intensity, all that emotion, the life and death circumstances. The stakes are incredibly high. You have to get yourself into a state of stress and anxiety and then live there for days on end."
McNamara said working with Metcalfe "was a dream," adding that, "He's an intense actor. It never seemed like he was acting. His eyes are tearing up. It's just such an emotional performance."
Stepping into the hero's shoes, Metcalfe said he had to first realize and understand that Kari held on to some past trauma, including a family plane crash tragedy of his own.
"We all have past traumas that that still haunt us, and for Kari to be at the right place at the right time, with the right knowledge of the aircraft that Doug White ultimately had to land to save himself and his family, that ended up being a cathartic experience for him," he said. "He was able to go on his own personal healing through helping the White family. I just thought that was beautiful."
"On a Wing and a Prayer," directed by Sean McNamara and starring Dennis Quaid, Heather Graham, and Jesse Metcalfe, will release on Amazon Prime on Friday, April 7.