Lionsgate and Kingdom Story Company announced today the upcoming project slated for 2024 helmed by "The Chosen" creator, director and producer Dallas Jenkins  to adapt and direct "The Best Christmas Pageant Ever," an adaptation of Barbara Robinson's hilarious family-favorite book.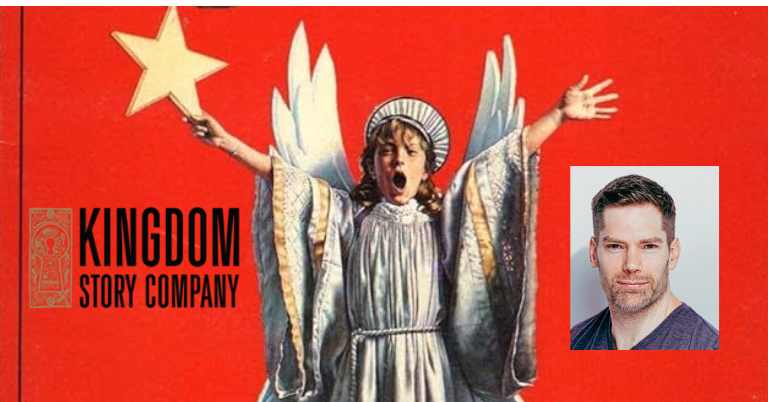 Jenkins today released a video in which he tells fans the full story of his commitment to the project, why it means so much to him, and how he got to be the one to make the movie. 
"This is a dream come true and the movie I've most wanted to make my whole career. And I wouldn't want to do it with anyone other than Lionsgate and Kingdom, who make great movies while supporting filmmakers," says Jenkins.  
The production builds on the strong partnership between Kingdom and Lionsgate. The companies' most recent film, Jesus Revolution, took in over $50 million earlier this year. Their next film, Ordinary Angels, starring Hilary Swank and Alan Ritchson, is set for release February 23, 2024, followed by Unsung Hero, starring for King + Country's Joel Smallbone and Daisy Betts set for release April 26, 2024.  
Based on the beloved book and play, "The Best Christmas Pageant Ever" centers on the Herdmans – absolutely the worst kids in the history of the world. But this Christmas, they're taking over their local church Pageant – and they just might unwittingly teach a shocked community the true meaning of Christmas.
Lionsgate acquired the global television distribution rights to "The Chosen" earlier this year and has already secured licensing deals for the series with Peacock,  The CW, and Amazon, where it has been a top 10 series since the launch of Season 3 earlier this year.  The highly anticipated fourth season will debut next February. 
Jenkins pursued a 15-year journey to secure the rights to The Best Christmas Pageant Ever, rights which have been stewarded by Darin McDaniel, Chet Thomas, and Gerald R. Molen. 
The film will be produced by Kingdom Story's Kevin Downes, Daryl Lefever, Andrew Erwin and Jon Erwin, alongside McDaniel and Thomas. Jenkins will executive produce alongside Molen, Mark Kendell, and Tony Young. The film will begin production next month in Canada and is planned for a holiday release in 2024.  
"With the incredible response to Jesus Revolution, we are thrilled to continue working with our partners at Lionsgate to bring trusted and inspiring content to screen. With Ordinary Angels and Unsung Hero releasing at the top of the year, we're delighted to partner with Dallas Jenkins on The Best Christmas Pageant Ever, rounding out the year with a holiday film we're confident will become a new family favorite," added Downes.
"The passion and vision Dallas has for this story is infectious – and to show him how we believe in the project as much as he does, we turned the Lionsgate restaurant into a holiday wonderland for him," said Erin Westerman, Lionsgate's president of Production. "We believe he will deliver a holiday perennial that will be fun for the whole family next holiday season."
The Best Christmas Pageant Ever has sold over 7 million copies since it was first published in 1972.
Kingdom Story Company, still soaring from the release of the February release of "Jesus Revolution" and its box office haul of $53 million, has a full slate of faith-based films lined up. First up is the February 23, 2024 release of "Ordinary Angels" directed by Jon Gunn and starring Hillary Swank and Alan Ritchson,  followed by "Unsung Hero," directed by Joel Smallbone and Richard Ramsey, releasing April 26.
"The Best Christmas Pageant Ever" is slated for release during the Christmas season in 2024. Watch Jenkins' announcement video below: