In the heartwarming and adrenaline-pumping family film "Camp Hideout," releasing Friday from Roadside Attractions, PZAJ, and Called Higher Studios, the traditional summer camp experience takes an unexpected turn when a group of young campers has to outsmart a band of bumbling criminals. Director Sean Olson and producer Jason Brown share their insights and experiences in an exclusive interview, shedding light on the movie's inspiration, the cast, and their mission at Called Higher Studios.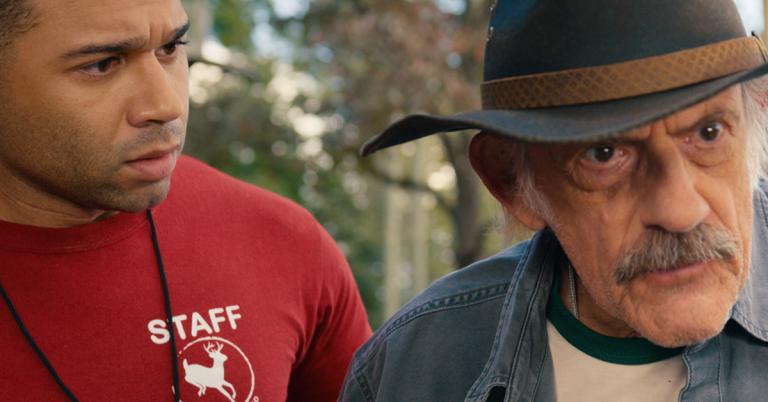 The beautiful setting for "Camp Hideout" is reminiscent of the creators' own fond memories of summer camp. Director Sean Olson explained, "I grew up going to like Boy Scout camp. When I was a kid, I went there from like, probably junior high to high school. And I've spent a lot of time camping." This personal connection to the camp experience formed the foundation of the movie's setting.
Producer Jason Brown also had a similar background, noting that he got received Christ at a camp when he was 12 years old and the lasting impact it had on his life. "I really think a lot of the values and just things that I have today that make up who I am came from summer camp," he said. Both Olson and Brown felt compelled to bring the magic of summer camp to the big screen for a new generation.
"Camp Hideout" isn't just a fictional camp; it represents a real mission. The filmmakers partnered with the Christian Camp Coalition (CCC), an organization representing over 800 summer camps across the United States, reaching more than 7 million campers every summer. The movie was filmed at one of CCC's member camps, Deer Run in Franklin, Tennessee. Jason Brown expressed his excitement about this partnership, saying, "They're really excited about it because that's what they chose to do with their life."
Brown said the youth camp ministry is more important than ever following the Covid-19 shutdown and the isolation that young people felt even before that.
"If you look at what happened over the last three or four years and these young kids that had to distance and really got put in situations where they weren't able to grow their social skills at a young age, and the effects that that may have, I think summer camps are a great antidote to that," he said. "It's a solution to that to get them in an environment where they get to hang out with other kids and spend time with other kids. We're a big proponent of summer and youth camp."
While summer camp is often filled with camaraderie, games, and adventures, "Camp Hideout" introduces a thrilling criminal element that sets it apart. The film incorporates clever traps and physical comedy reminiscent of "Home Alone." Director Sean Olson shared the secret behind the movie's authentic physical comedy, explaining, "All of the physical comedy that you see in the movie is real, real people doing it, real stunt people doing it." Jennifer Badger, the stunt coordinator, played a pivotal role in bringing these stunts to life, collaborating closely with the cast and crew to ensure safety.
The film's cast, including Christopher Lloyd and Corbin Bleu, added to the magic of "Camp Hideout." Jason Brown praised Lloyd's dedication, recounting a memorable moment during the food fight scene where Lloyd's performance left the entire crew applauding in awe. As for Corbin Bleu, he not only delivered an outstanding performance but also became a mentor to the younger cast members, fostering a sense of community on set.
The film is the latest from Called Higher Studios, which Brown described as a "crowd-owned, crowd-funded movie studio" that allows fans and investors to be part of the filmmaking process. By investing in the studio, supporters become co-owners, sharing a stake in every project the studio undertakes. Their mission is to create films that spread the gospel and to involve the average person in the movie-making process.
"We're not a production company; we're a production community," he said.
"Camp Hideout," starring Corbin Bleu, Amanda Leighton, Ethan Drew, and Christopher Lloyd, releases Sept. 15.