Sean Astin ("Lord of the Rings," "The Goonies") and John Rhys-Davies ("Indiana Jones," "Lord of the Rings") lead a star-studded cast in the upcoming Hope Media Group/Compassion International podcast "Scrooge," releasing Nov. 16. The four-part, fully dramatized adaptation of Charles Dickens' "A Christmas Carol" also includes fresh story elements from screenwriter P.G. Cuschieri and creator/producer Mark Ramsey.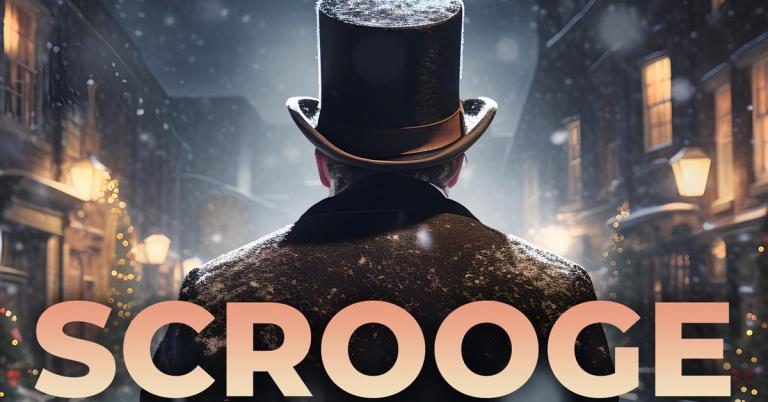 Astin will play Scrooge while Rhy-Davis serves as narrator. Additional cast includes Juliet Mills as Ghost of Christmas Future, Ben Barnes as Ghost of Christmas Present, Bethany Joy Lenz as Elizabeth, Ryan O'Quin as Bob Cratchit, Clive Standen as Fredrick, Lucy Punch as Ghost of Christmas Past, and Maxwell Caulfield as Jacob Marley.
"On behalf of Hope Media Group, I am incredibly proud to announce Scrooge: A Christmas Carol," said Joe Paulo, president and CEO of Hope Media Group. "This podcast experience features a star-studded cast that delivers a Hollywood quality experience to listeners of any age. Scrooge is a testament to our passion for spreading Hope through engaging content for the entire family. We are eager to present this production in cooperation with our friends at Compassion international who share our desire to see lives transformed."
Ramsey, who created the podcast, said, "Everyone knows the story of Scrooge in A Christmas Carol. We have seen the movies and stage shows and read the book. But there has never been an all-star, full cast dramatic audio adaptation of the story produced in the US in podcast form – until now. This is not just a retelling of a familiar tale. This original adaptation by Paul Cuschieri adds new elements which bring to life more of the story's central themes: The importance of hope, the gift of forgiveness, compassion for others in need, and the miracle of redemption. Families have never heard the story told this way before by a cast of familiar names and voices."
The official synopsis follows:
"This four episode adaptation of "Scrooge:  A Christmas Carol," by Charles Dickens brings the characters we all know and love to life unlike ever before through a star-studded dramatic audio adaptation in podcast form. Ebenezer Scrooge, a self-obsessed miserable miser of all things un-merry and un-bright, is everything Christmas isn't. After he is visited by the spirits of Christmas Past, Present and Yet to Come, Scrooge transforms into a new man and embodies all the best parts of Christmas. Through this journey of transformation, listeners will encounter themes of joy, mercy, hope, and more. This new re-telling of the holiday classic will entertain, inspire, and remind you that even the hardest of hearts can find redemption. The story of Scrooge is a known commodity and has been a well-loved story for nearly 180 Christmases past."
For more information or to listen to a preview, click here.