By Rev. Dr. Joel C. Hunter.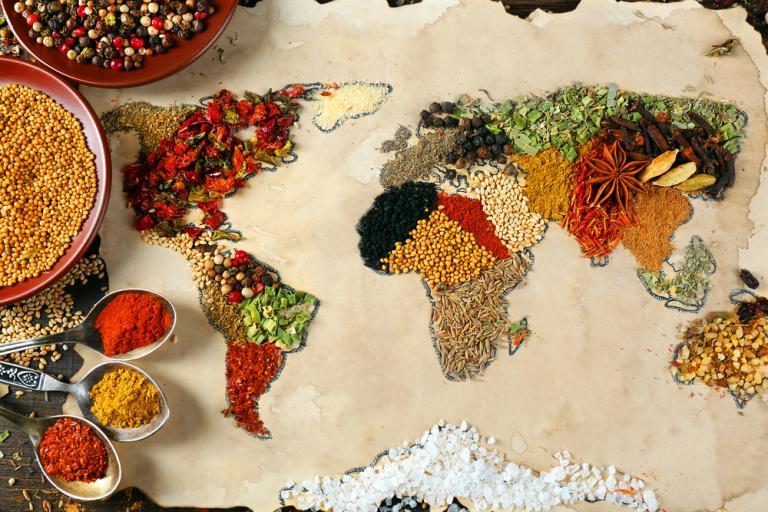 Food and faith go way back:
The pretzel is supposed to remind one of a child kneeling in prayer, invented by French monks around 610 A.D.
The extreme length of the average rice noodle represents longevity, particularly important to those of the Taoist tradition.
Ancient kitchens had to quickly get rid of their ingredients the day before Lent, which led to the experiment that became the pancake.
Matzo is unleavened bread, meant to remind Jews during Passover of their quick escape from slavery with no time to allow their bread to rise.
The phyllo dough in baklava is supposed to consist of 33 layers, one for each year in the life of Jesus Christ (though it may actually predate Christ by some millennia).
Our tables are packed with foods that symbolize our different traditions. Food plays a central role in worship and it plays a central role in our dedication to feeding the hungry. Which is why we are so thankful for the giant dose of hope coming out of Washington, DC right now. (Yes, you read correctly.) Legislation that will help alleviate hunger and malnutrition for millions of people has passed both the House of Representatives and the Senate with nearly 130 bi-partisan co-sponsors!
Perhaps the Global Food Security Act has gotten this far, in part, because the vast majority of Americans really do want to help "the least of these." Most Members of Congress do, too, and are hearing the widespread support for this legislation that draws on resources and expertise from eleven federal agencies. Codifying this whole-of-government approach is smart and will help make coordination between key agencies like USAID, USDA, and the State Department more efficient and effective.
The Global Food Security Act also requires reporting that is more transparent and more complete so we have greater assurance that best practices and benchmarks for success will help move countries forward with our dollars being used wisely.
But what excites us the most is that the U.S. is sharing its expertise in agriculture development with small farmers, especially women, who far too often receive few resources and little support even though they are the primary food providers in their families and their communities. Helping grow food and nutrition security is a pathway out of poverty for even the most resource-limited farmers working with few assets on marginal lands.
The big picture here is to help hungry nations develop long-term agriculture programs that will help them meet the nutrition needs of their citizens. It transitions countries away from needing U.S. and international assistance. It builds resilience to shocks such as the massive El Niño drought currently affecting millions of people in East and Southern Africa.
We know our food assistance programs work. Last year, nearly seven million small farmers and more than twelve million women and children benefited from vital nutrition programs. But we also know more work needs to be done. The Global Food Security Act will affect millions of the more than 795 million still chronically malnourished people in the developing world, including 159 million children. It will improve maternal and child nutrition, especially in the key 1,000 days from pregnancy and a child's second birthday.
Replacing hunger with food security is not a partisan issue. Even the re-focus on food security has bipartisan roots. Renewed U.S. leadership started with President G. W. Bush and has been continued by President Obama. Our leaders have sparked nothing short of a worldwide commitment to help people feed themselves. Governments, nongovernmental and civil society organizations, faith-based organizations, academic and research institutions, businesses, multilateral institutions, and farmers have all re-committed to fighting extreme hunger and malnutrition through agriculture-focused investments.
The faith community now looks to Congress to convert its bipartisan support for the Global Food Security Act into law that will help feed the hungry.
Food security is a health issue, a stability issue, an anti-poverty issue, a trade issue. Clearly, it's also a global security issue. But for millions of Americans, it is also a moral call. Every child deserves a future that starts with the basics—nutritional food, enough of it, and access to safe water so bodies can absorb the nutrients they need to not just survive but also thrive.
That is a giant dose of hope.
Dr. Joel C. Hunter is Senior Pastor of Northland, A Church Distributed, is Florida's largest Evangelical church, a congregation of 20,000 that worships at three sites in Central Florida and at more than 1,000 sites worldwide via the Internet. Dr. Hunter is a spiritual advisor to President Obama.