That's not "job" as in employment in the title of this post, but "Job" as in "the Book of…"
Someone asked me on Facebook recently what I thought the message of Job is and how it relates to the tragedy in Connecticut. I said that the Book of Job has a number of points that it conveys. But in light of the recent comments by right-wing Christians (which I've already commented on more than once), I want to highlight one particular aspect of the book's message:
If you interpret someone else's suffering, you do so at your peril.
The Book of Job starts with a discussion in heaven that results in Job suffering, even though he is righteous. The large central section depicts in poetic verse discussions between Job and his friends, in which the friends interpret Job's suffering in terms of their traditional wisdom and theology, and Job protests that their answers don't fit his actual life and experience. In the end, God appears and expresses his displeasure with the friends for not having spoken rightly about him.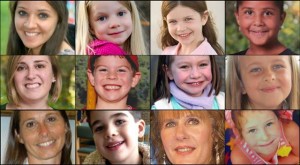 I can't help but wonder whether James Dobson has ever read the book. He's jumped on the "this shooting happened because…" bandwagon along with others I've mentioned recently, like Mike Huckabee, Eric Hovind, and Bryan Fischer – and now one Sam Morris can be added to the list. Whether they blame it specifically on the removal of teacher-led formal prayer from schools, or something else, they are all siding with Job's friends against Job. And in the process, just like Job's friends, they make God look like a monster even while they think they are defending him.
Just think about it. I'm quite sure that anyone who was in Sandy Hook Elementary School when the shooter was on the rampage prayed. These pseudochristians are actually saying that regular formal ritual matters more than heartfelt prayer in a moment of genuine need.
These politicians and preachers who make such statements claim to represent God. We do well to remember that so did Job's friends. But it didn't mean that they were actually God's spokespeople.
In the Book of Job, the person who "spoke rightly" about God was the one who was suffering. And what he did right was not to defend God but to be honest with his questioning in the midst of heartbreaking sorrow.
Elsewhere around the blogosphere, many others have touched on this and related topics:
Some have discussed or simply quoted the president's homily.
Rachel Held Evans calls it what it is, emphasizing that God cannot be kept out.
Joel Watts gives thanks that he is a mainline Christian. He also tackles the lie that "old time religion" keeps or in the past kept violence out of schools.
Tony Jones discusses the limits that are rightfully placed on our freedoms.
Jeri Massi suggests that many Christians would do better to remain silent.
Morgan Guyton discusses a disturbingly American image.
See also posts by Bob Cargill, Eric Reitan, Frankie Schaeffer, Bob Cornwall, Caryn Riswold, Matt Reed, John Shore, Stacey Samuel, Carson T. Clark, Matthew Paul Turner, and of course many others.