I stopped by on Wednesday, before the official start of GenCon, to pick up badges and event tickets from will call at the Indianapolis Convention Center, thinking that it would be less busy then than on the day I'm attending. That is presumably true, but it was incredibly busy even so, with impressive lines, but also impressive organization as volunteers and employees kept things moving.
I managed to get hold of a program book (they were in short supply), and as I flipped through it, I was struck to note that there is a Christian gamers' worship service on Sunday morning.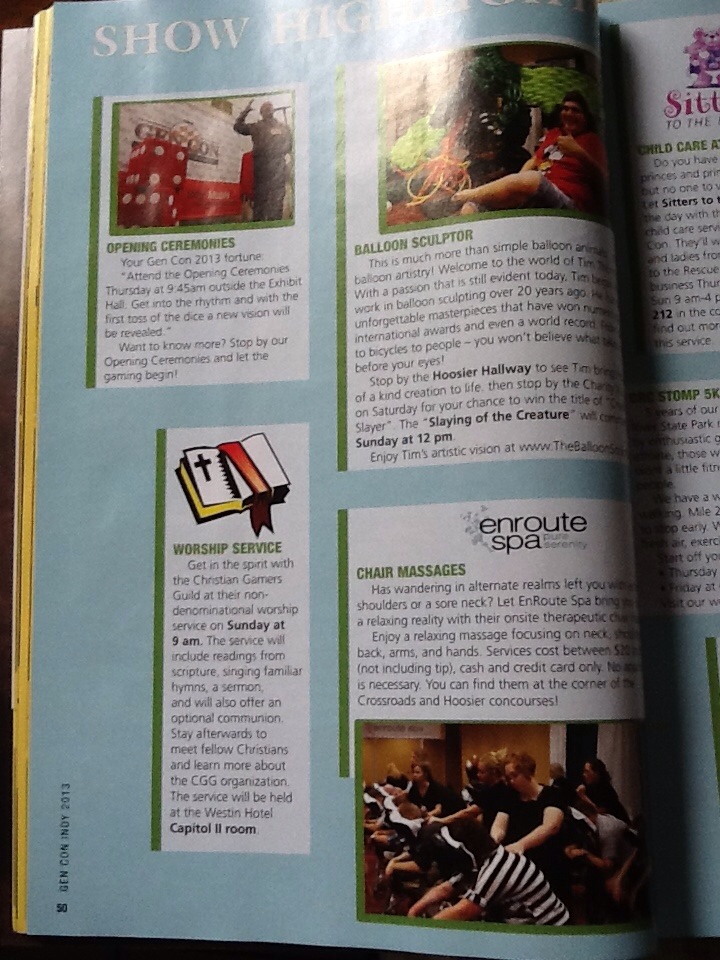 On the day I attend, I have decided that I will probably wear my "Doctor Pooh" shirt rather than my Star Trek uniform. Meeting Peter Davison in the latter just doesn't seem right.
There are so many interesting events at GenCon. There will be Coptic bookmaking – an event I might try to attend if there is a no-show, but it is currently sold out. There are also opportunities to try out games that are still in the testing phase, and geeky music by groups like the Doubleclicks.