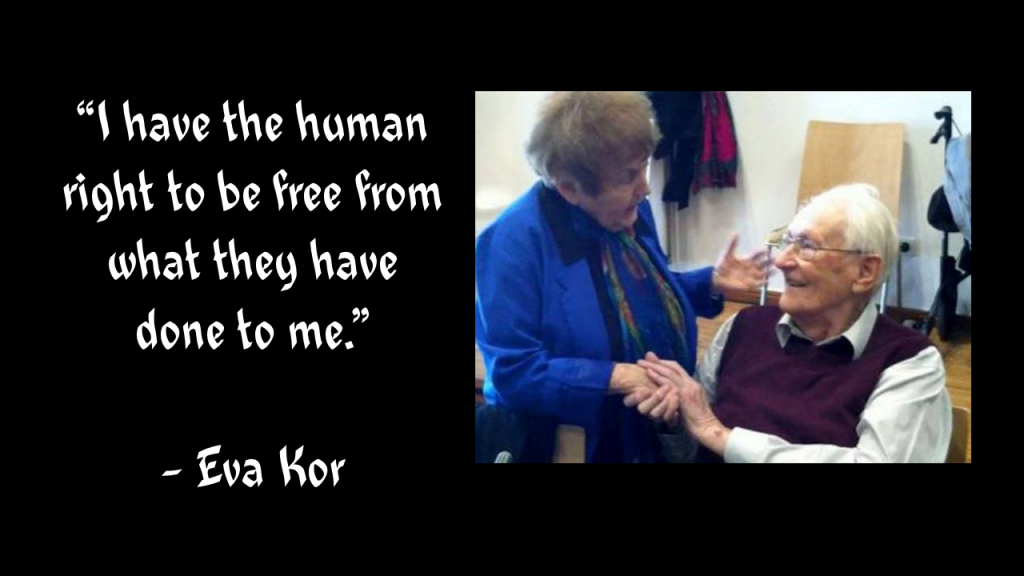 The quote from Holocaust survivor Eva Kor comes from an article on the WISH TV website, about Kor's experience when she came face to face with former Nazi guard Oskar Groening. Kor lives in Indiana and runs the Candles Holocaust Museum.
Forgiveness is sometimes the biggest victory that a person can win over someone who did them harm, because hatred punishes and inflicts pain on oneself more than them.
Forgiveness means not letting the person who hurt you go on hurting you.