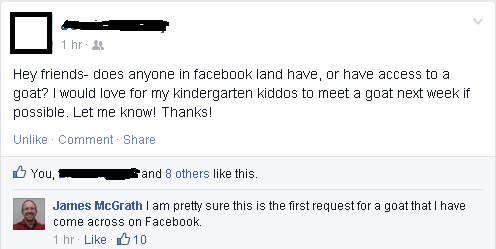 As you can see above, a friend of mine asked on Facebook whether anyone they know has a goat.
As I said in my comment, that is the first time I have encountered a goat request on Facebook.
What's the oddest request you've encountered on social media? And how will the fact that one can ask for a goat by this means – and get one on short notice, apparently – change the way we live our lives?