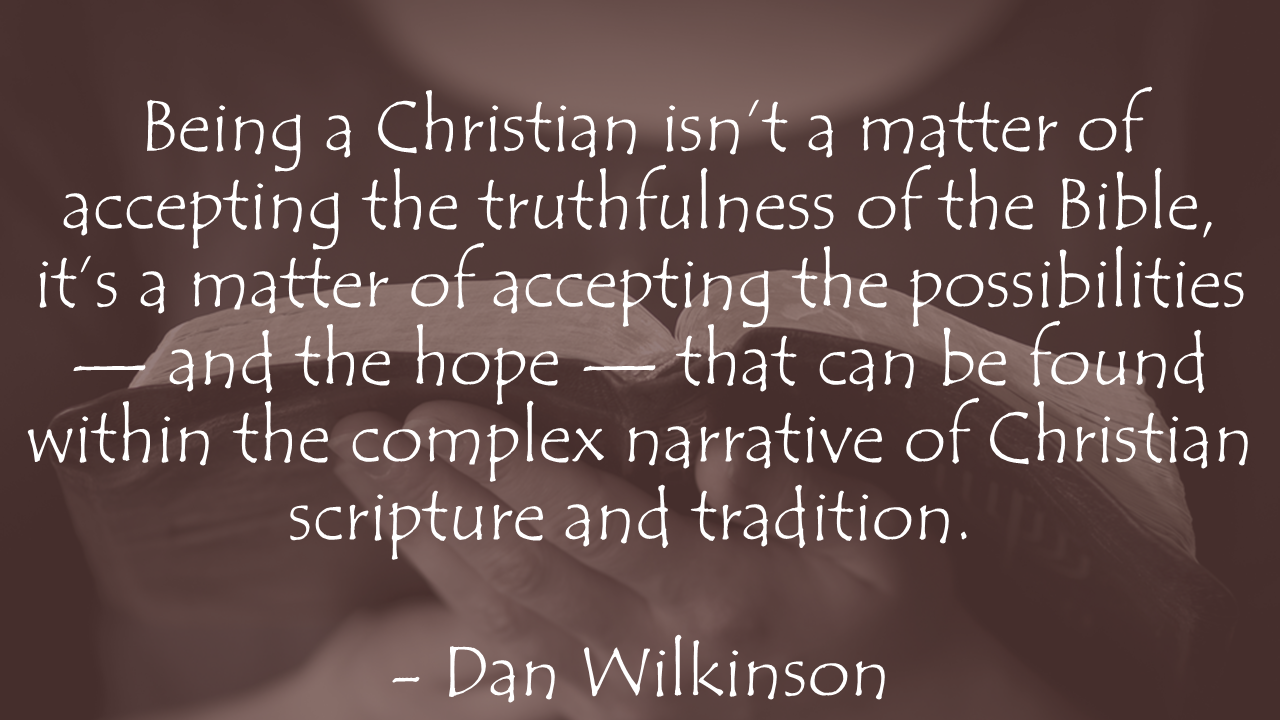 I hate the false antithesis that many online debaters try to impose in discussions about the Bible – either it is the inerrant words of God or it is garbage. I hate to think how they applied that viewpoint to their parents' fallible but useful advice. Then again, maybe they did so, and thus hold this view despite parental warnings to avoid false antitheses.
Dan Wilkinson had a nice post recently on this topic. I particularly appreciated this quote:
Being a Christian isn't a matter of accepting the truthfulness of the Bible, it's a matter of accepting the possibilities — and the hope — that can be found within the complex narrative of Christian scripture and tradition. 
Click through to read the rest.