I blogged previously about Daniel Kirk's new book, A Man Attested By God. It is still listed on Amazon as available for pre-order. But Daniel received his copies and tweeted about it today, and so here is the photographic evidence that the book exists and that if you order it, you will get your copy soon: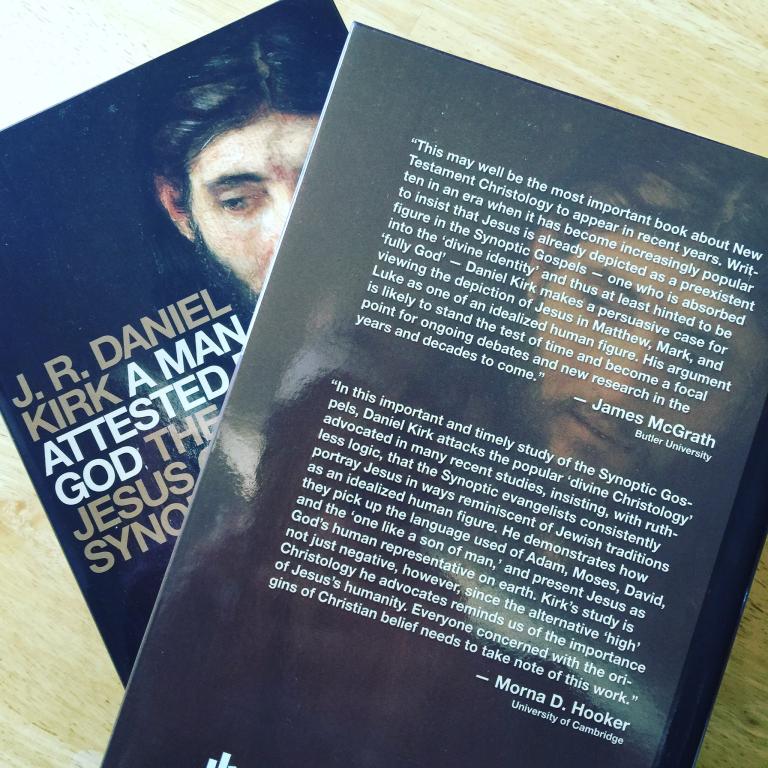 Click through to see my earlier post which featured my blurb as well as excerpts from the book.
I have to add something more. When I pursued an academic career, I don't think I ever imagined that my name would get top billing on a book's dust jacket, much less alongside Morna Hooker's. And so I'm honored and flattered to have endorsed this book.