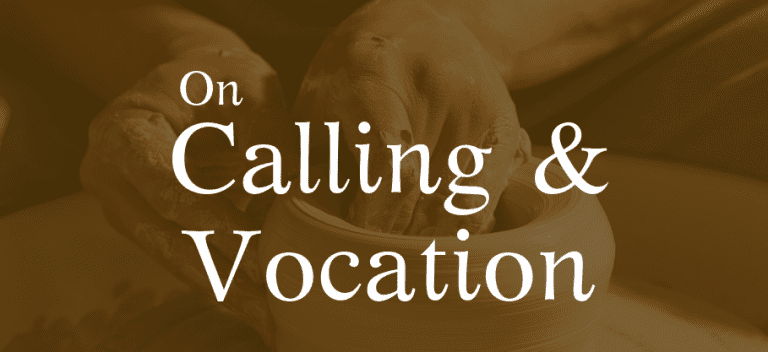 This short talk was delivered at a Catholic Theology class at the University of San Diego on December 11, 2018. 
Good afternoon. My name is Rev. Brandan Robertson and I serve as the Lead Pastor of Missiongathering Christian Church in North Park. I am 26 years old and I am an openly gay man who spends my work day teaching people a progressive version of Christianity and leading them into wholeness and lives of spiritual vibrancy.
I say all of that because, of course, I realize that these things do not often go together. So how did I end up here? And why do I continue to pursue this calling to Christian ministry.
My short biography is that I grew up in a small trailer park in a small town outside of Baltimore, Maryland. My family was non-religious, in fact, my dad was an abusive alcoholic, and from a very early age I knew there was something different about me. After being on the receiving end of tremendous verbal and physical abuse as a child, by the age of twelve I was having regular psychological breakdowns. I was suicidal. I looked around me and the world as I saw it was bleak and hopeless.
I began attending a fundamentalist Baptist church with my neighbors. Frankly, not because I was interested in religion, but because it was an excuse to get out of the neighborhood a few times a week. But as I began attending that church, I was enraptured by the Pastor, who would step into the pulpit every week with such authority, and proclaim a message about a God who loved each one of us and had a plan for our lives. A God who could redeem us from the darkest of circumstances. And my young soul was, to use a Biblical phrase, "ripe unto harvest" for this message.
I felt unlovable, and I heard that there was a God who loved me regardless of my flaws and failures. I felt like my life had no hope or direction, and yet I heard this message about a God who had a plan for me and could take me places I could never imagine.
And so, I had a major conversion experience- I walked down an aisle of the church, prayed a prayer, and asked Christ into my heart as Evangelical Protestants typically do. And I really did feel a profound change in my life.
As I continued to go to church and learn more about theology and faith, I fell in love with every aspect of it. And within a few months, I felt a distinct sense of calling, an overwhelming sense of peace when I considered dedicating my life to doing what my Pastor did- proclaiming good news to people who needed to hear it, and helping people discover purpose and hope in their lives.
So, from twelve years own onwards, I said "Yes" to this sense of calling and began pursuing becoming a Pastor. I led Bible Studies. I was the crazy Bible boy in High School who walked around with a big Bible telling my friends they were going to hell unless they converted to my religion. I eventually left that Baptist church and began attending an evangelical mega-church where the Pastor took me under his wing and gave me opportunities to preach and lead prayer meetings for 4,000+ people.
Every time I engaged in the act of preaching or ministering to people publicly, I felt like I was in my flow. Like I was doing what I was made to do. And people all around me continued to affirm my calling.
Eventually, I went off to Bible College called Moody Bible Institute in Downtown Chicago, which is basically an undergraduate seminary that trains conservative evangelical pastors, missionaries, and teachers.
But it was in Bible College, living on my own in downtown Chicago that my faith and life was completely turned upside down. I began struggling with part of my identity I knew was always beneath the surface but I thought was sinful- my queer sexuality- and I also began to be exposed to a wide array of other worldviews and belief systems that challenged my own and seemed to be more compelling, more compassionate, and more in line with the way the world seemed to really work.
During college, I began blogging and hosting a radio show where I spoke about my struggles with our belief system, and began interviewing well-known theologians that my college considered "heretics", and I began telling professors about my "struggle with homosexuality". During this time, the administration, students, and professors of my school began to marginalize me, telling me that I was dangerous, a false prophet, that I was playing with Satan and leading people towards hell.
They forced me to undergo a year of conversion therapy- quite literally a program that sought to pray away the gay- and yet, despite all of this, I only continued to feel like God's spirit was leading me towards a more progressive, inclusive way of seeing and being the world. My school literally brought me into meetings and threatened to expel me six times over my four years for toying with what they considered heresy.
During this season, I really questioned everything. I questioned my sense of calling. I wondered if I even wanted to be a spokesperson and promoter of a faith that was causing me so much pain, a faith that was rooted in so much fear. After graduating, which was truly a miracle, I moved back home to Maryland, and began working as a political activist for LGBT+ rights from a faith perspective, and I wrestled with whether I believed anything anymore.
But as I worked among progressive people in D.C. and got to work alongside amazing people of faith in the political world, and in faith communities across the country who had a deep belief in God, but also a profound sense that our faith should be primarily about creating a better world for everyone, and that no one should be marginalized or excluded because of their diverse identities, I found my faith returning to me.
I found my sense of calling returning to me.
In the first year out of college, I was thrust onto the national stage as an activist for LGBT+ rights who also still identified as an evangelical, and the entire evangelical establishment turned against me. Op-eds by Southern Baptist leaders appeared in TIME Magazine that questioned my Christian faith, I lost a book deal I had signed with a Christian publisher for my advocacy for marriage equality, and in January 2015 I was outed in TIME Magazine story about all of that controversy as gay.
In that moment, I was exiled from conservative evangelism for good. But in that moment, a new multitude of progressive people of faith surrounded me and supported me. And in that moment, with that platform, I found myself becoming a Pastor once again. I had hundreds of LGBT+ kids reaching out to me about their struggle to reconcile their faith and sexuality that I began counseling on Facebook and over email. I was preaching in two or three churches a month, but the message was now one of radically inclusive love and justice, not fear like my theology once was.
In this moment, when I was out in the world, being more authentic and transparent then I ever had been in my life, I realized my calling had never changed. That God really did have a plan for me- and this was it. To preach good news to those who had been outcast and marginalized by religious people.
I eventually moved to Denver, Colorado and received my Masters in Theology from an amazing progressive seminary called Iliff School of Theology, focused on sexuality and gender identity in the ancient world. I began writing books about radical inclusion and a faith rooted in love instead of fear, awe instead of submission.
And a year and a half ago, I stepped into the position of being the Lead Pastor of an incredible progressive Christian community called Missiongathering Christian Church in North Park, San Diego.
Over the past year and a half, I have discovered that my experiences have prepared me to be a better pastor than I ever could have been without them. That my life and calling is still centered on this unquenchable desire to communicate- from the pulpit, in writing, in counseling sessions- the good news that the Creator of the Universe loves and rejoices in each person just as we are, and if we center our lives around the example of Jesus we will create a better world for everyone.
Though the nuances of my message have changed, I feel like my calling, my vocation has truly remained constant.
There was something that I have been wired to do from the very beginning- it has taken a radically different course than I ever could have imagined. But this sense of calling and this sense of being created with purpose has never changed.
The great Protestant theologian and father of the Social Gospel movement Walter Rauschenbusch says of vocation:
"A person's work is not only the price they pay for the right to fill their stomach. In their work, they express themselves. It is the output of their creative energy and their main contribution to the common life of humankind. The pride which an artist or professional person takes in their work, the pleasure which a housewife takes in adorning her home, afford a satisfaction that ranks next to human love in delightsomeness."
I truly resonate and believe this.
Vocation and calling, in one sense isn't some mysterious or even divine thing. It's living in to that which you are skilled at doing. The thing that gives you the most joy and life. The thing you think about when you don't want to think about anything else. The thing you will do even if you end up doing something else to pay the bills.
Vocation and calling, on the other hand, are in fact divine and miraculous in my opinion. It's the creative gift that the Creator has placed within you that burns like a wildfire and will destroy you if you don't let it out and express it.
Christian theology has always suggested that humans are created to work. We're created to create. This is what Christian theology means when it says we're made in the "imago dei"- the image and likeness of the Creative Creator.
We're not supposed to sit dormant. We're not supposed to lose sight of our abilities and our gifting's. No, we're to lean into them and express them, and insodoing, we taste of fulfillment and satisfaction that all of us are always longing for.
But oftentimes, for many people, their sense of vocation or calling isn't as clear as mine has been. For many of you, you may be wrestling with what your major should be, of what you're actually good at, and what you want to spend your time doing.
The Catholic Mystic Thomas Merton wrote in his book No Man Is An Island:
"Our vocation is not a sphinx's riddle which we must solve in one guess or else perish."
Vocation takes time to unravel. It takes time to understand. And it may indeed change and morph throughout your life.
Oftentimes, you won't realize your vocation until you're looking back at your life and you find that thing you've always been doing, always been pursuing and then you have that "aha" moment where you realize there's been a thing you've been doing that's brought you joy and made the world a better place.
I believe the key to living into vocation, even if we don't clearly understand what it is, is to refuse to be dormant, but to continue to try new things. To take risks. To refuse to doubt our ability to do something. To not be afraid to fail.
And I also want to clearly say, to a Catholic theology class, something that is deeply Protestant: There are no "higher vocations" or lower vocations.
The great Protestant Reformer Martin Luther once wrote:
"It is pure invention that pope, bishops, priests and monks are to be called the "spiritual estate"; princes, lords, artisans, and farmers the "temporal estate." That is indeed a fine bit of lying and hypocrisy. Yet no one should be frightened by it; and for this reason —namely, that all Christians are truly of the "spiritual estate," and there is among them no difference at all but that of office." (Martin Luther, Three Treatises)
My Pastoral calling and vocation isn't holier and higher than the vocation of the plumber, the hair-stylist, or the lawyer. Each of us are infused with creative ability and potential, and when we lean into it, it gives us life- the same life, the same sort of satisfaction.
There is truly nothing more mesmerizing than to see a person doing the thing that they are meant to do. The thing that makes them come alive.
So, to summarize. I am a Pastor because I love religion, because I believe religion can be important and can be a profound tool to organize people to do good and build a better world. I come alive when I stand in front of a group in a church and get to proclaim a message of hope and love.
My vocation gives me life. It may change- I may not always be a pastor of a church – but I do believe my general vocation- to be a communicator of hope and justice – will remain constant as it has throughout my life.
And I really do believe that each one of us has a similar vocation. A similar gift that we've been uniquely entrusted with by our Creator to express in the world, and when we do that, we will experience deep fulfilment and joy.
My life thus far has been filled with hurdles to me living out my vocation-  people telling me I can't do what I feel compelled to do because I'm gay or too young or too liberal- but I believe this is part of walking the path of vocation- hurdles, struggles, things to cause you to reflect and reassess- and when we come around such hurdles, we have a better sense of clarity and direction for where we will spend our lives.
It's my hope that each one of you will take time to lean into whatever the fire of passion is within you, that you'll relentlessly pursue it and find a deep, enduring sense of purpose in your life.
I want to conclude with one more quote from Walter Rauschenbusch on vocation:
"If now we could have faith enough to believe that all human life can be with divine purpose; that God saves not only the soul, but the whole of human life; that anything which serves to make men healthy, intelligent, happy, and good is a service to the Father of men; that the kingdom of God is not bounded by the Church, but includes all human relations — then all professions would be hallowed and receive religious dignity. A man making a shoe or arguing a law case or planting potatoes or teaching school, could feel that this was itself a contribution to the welfare of mankind, and indeed his main contribution to it."