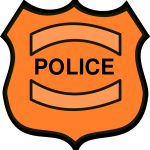 The Tri-State Defender in Memphis is reporting a story of well-known Memphis physician Dr. Marcia Bowden and her husband, Ira Marche and their recent arrest at the hands of the Southaven, Mississippi police department. According to an email sent to the TSD from Dr. Bowden, the incident happened Monday September 7 around 4:00pm on Church Road in Southaven, Mississippi—a town just across the state line from Memphis. According to Dr. Bowden
My husband and I were in his Jaguar with his fraternity (Kappa Alpha Psi) tags. He was speeding and was pulled over by a motorcycle police officer. He asked for my husband's driver's license. My husband gave the officer his registration and started looking for his driver's license. My husband gave the officer my business card. He asked, 'What is this for?' My husband said this is my wife's business card, we were heading to her office for a patient's emergency. The officer said he didn't care about that. The officer asked my husband for his name and address. He ran his license. The officer had called for backup and Officer Delaney approached. He immediately started asking questions. "My husband asked if he could look in the trunk for his license, the officer said yes. Officer Delaney immediately talked about arresting my husband. My husband was allowed to look in the trunk. The officers at no time asked if they could search the car, but proceeded to look in the trunk and search the car."
While conducting the illegal search, an Officer Delaney inquired about her relationship with "that man." When she replied that the man "is my husband," Officer Delaney responded, "you are lying, y'all don't even have the same last name.' Dr. Bowden then explained that she kept her name because she "had a business 9-10 years before we got married and I didn't change my name, My business is in my name "Bowden Internal Medicine" Apparently, the explanation did not suffice because the officer kept badgering her by saying, "You are lying."
Things became tense when Marche asked could he look in the glove box to see if he had his license there. After the officer granted the request, Dr. Bowden, who sat in the passenger seat of the car, swung her legs out of the car only to get yelled at by Officer Delaney, "Don't get out of the car!" She assured him that she was not getting out of the car she was only giving him room to look for his license. Then things became scarier. According to Dr. Bowden
 My husband leaned in the car over me with one hand on the seat for support. I looked out of the door (and) Officer Delany had his hand on the trigger of his revolver and had it lifted in the holster on his right hip. I was terrified that he would shoot my husband in the back. 'I said officers don't shoot us, we are law abiding citizens. I support the police and donate to all police causes, I know how hard the job is, but we are not criminals. PLEASE, you do not have to take your gun out, I am afraid.'
"Officer Delaney said, 'shut up maam and get out of the car and let me see your license.' My husband said to me, 'Honey, be quiet, these people are red neck, they will hurt you. They don't care who you are or what you have done for the community."
Officer Delaney then ordered Dr. Bowden out of the car and asked for her license. She was by this time visible shaken and nervous as she began to look for her license. This only incited (and excited, I believe) Officer Delany more when he continued to scream, 'I told you to give me your license,' to which Dr. Bowden replied, 'I am afraid and I am looking for my license. My purse is always a mess and I will need to time to look for it."
Dr. Bowden, in the spirit of cooperation, offered to allow Officer Delaney "take a look" in her purse. He took it and as he searched it, and continued to ask, "Where is your license" which Dr. Bowden responded, "Officer, you have my purse." Then this happened
Officer Delaney asked, 'Is your name on the car?' I said I don't know. Officer Delaney said, 'I thought you said y'all were married?' "I said officer, my father's house is around the corner, I can go and get the license. Officer Delaney said, 'I am not about to wait for you to do nothing. I will have this car towed and throw you in jail too; that man is going to jail today.' "I said, I can call the mayor's wife, she can vouch for us. Officer Delaney yelled, 'I don't care who you call.'
Apparently, she did make a call to Ruby Wharton, a lawyer and the wife of mayor A.C. Wharton here in Memphis. Needless to say, the call did not go so well.
I was in the process of explaining to Mrs. Wharton the situation. I was so frightened I couldn't tell Mrs. Wharton the whole story and she asked to speak to the officer so that she could vouch for us. I gave the phone to Officer Delaney. He told Mrs. Wharton, 'I don't care who you are' and hung up on her. I tried to explain to Officer Delany that Mrs. Wharton could vouch for me and Officer Delaney said, 'I don't care who you know, you are going to jail if you don't show me your license.
This led to Officer Delaney cuffing Dr. Bowden and arresting both her and her husband. Despite the protestations from Dr. Bowden that officer Delaney was "pushing down on the handcuffs to make them "tighter and tighter, it did not seem to matter.  After he cuffed her, Officer Delaney took her cell phone and deprived Dr. Bowden of her inhaler for asthma.
After finding out that the Officer was charging her husband with the "use of profane language," Dr. Bowden responded, 'My husband was talking to me, you can't charge him with the use of profanity, to which Officer Delaney said, 'He used profane language in the presence of two people, he is getting arrested today.' According to Dr. Bowden
Officer Delaney put more pressure on the handcuffs. I was so scared when I saw cars going by I started screaming for help and asking people to take pictures. I asked, 'Why would you hurt my wrist like this, it isn't necessary to treat us this way, I support the police. "Officer Delaney asked in a very condescending tone, 'Where do you support the police?' I said in Tennessee where I live. Officer Delaney said, 'This is Mississippi and that don't matter down here, you're going to jail.'" He took me over to Officer Reed's cruiser and told me to get in the back. Officer Delany said, 'You won't get hurt if you go in butt first, but I don't care how you get in there.
Then the situation got even worse. Dr. Bowden started to experience chest pain and shortness of breath. She asked Officer Reed if she could use her inhaler and thankfully, he got out of the car, retrieve her purse from Officer Delaney, and allowed her to use the inhaler. After that, Officer Delany put her in his cruiser and transported to jail.
When she arrived at the local jail, Dr. Bowden began to have stomach pain. She requested something to "throw up in" because she did not want to "throw up on the floor." They provided a wastebasket and she "threw up over and over" while sitting in her cell. No one came to assist her or to see what was going on. Her husband requested that they send her to the hospital but Officer Delaney denied his repeated requests and said, 'She ain't going to the hospital unless she says she needs to. Are you saying you want to go to the hospital or what, you got once to say.'
Dr. Bowden writes that she was "afraid of being by myself with Officer Delaney but I could not stop throwing up." However, after saying yes, that she needed to go to the hospital, paramedics came, but instead of transporting her to the hospital, they questioned her while she still sat in her cell asking her if she had "any communicable diseases and 'why are you throwing up?"  As a physician, Dr. Bowden writes that she was "completely demoralized and humiliated besides being sick."
After one of the paramedic "realized" that Dr, Bowden was a physician, she could not believe what was happening to her. According to Dr. Bowden, she "transported me to the room and left my purse with me. The female officer stood inside the doorway. The nurse came and closed the door. (The paramedic left my purse with me. I asked her if I was allowed to have my purse, 'She said they said you could have your purse, make some calls.')."
Further, Dr. Bowden writes
I was able to call my brother, text my sister in law and attorney. The attorney arrived and texted me that she was in the lobby, but the hospital staff refused to let her come back. I asked the police officer if I could give my purse to the attorney because I have two rescue puppies at home that were not used to being alone and needed care. She said, 'you can't go out there and I won't go out there and leave you in here unattended.' I said, 'Officer I am not trying to go out there, I just need my purse with my key taken to my attorney.' She refused. Thirty to forty minutes later, hospital staff came in and said they didn't have the form for turning over property. A nurse agreed to take the purse out but my attorney was gone.
Dr. Bowden did find out the reason for her sickness. According to the treating physician Dr. Patel, all the symptoms that Dr. Bowden experienced "were stress induced and that continued stress would jeopardize my health." The GI doctor (Dr. Jones) also confirmed this as well. After Dr. Patel completed treatment, the vomiting stopped. However, when Officer Delaney came in and said, "I hope you feel better,' she was frightened and her "heart rate went up." After he left and thinking he may be outside waiting on her, she got sick all over again.  
When she was about to leave the hospital, the officer asked her to put her hands behind her back because she needed to cuff her. Dr. Bowden responded, "I can't use my inhaler with my hands behind my back and if I have an asthma attack I could die, but do what you need to do.' I said, 'I am not going to run, I am a decent citizen, I don't need handcuffs." The officer agreed to cuff her in the front to make sure she could get to her inhaler if needed. Then "she then walked me all over the hospital to the exit. I was humiliated in front of my colleagues. People were actually shrinking back from me. People were whispering and staring at me, so I said loudly what I was compelled to tell them, 'This is for a traffic violation."
When she arrived back at the Desoto County jail, one of the jailers told her, "I don't know who you are, but you have friends in high places, everyone has called for you. I am going to book you in and book you back out." Jailers searched Dr. Bowden and she was then processed. She notes in her letter to the TSD that the jailed said she had $65 in her purse, but Dr. Bowden claims that $200 was missing. In closing she writes
Mug shots and fingerprints were taken and I was placed in a holding cell. I do not know the length of time, my watch was taken. I was processed and released. I was asked to sign papers that I could not see. The officer read the information to me and I was asked to sign multiple documents that I could not see or read for myself. I do not know what I signed while I was being processed or released .I was never at any time read my rights. I was handcuffed and placed in the back of the police car without knowing why I was being charged.
While undoubtedly many will say that if her husband was not speeding and if they could have produced their license, then none of this would have happened. Of course, those folks would miss the chauvinism and patriarchy; the heavy-handed tactics and the disrespectful language displayed by the officer. They will also miss the uncaring attitude and the fear that Dr. Bowden displayed. They will miss how a husband who was standing only a few feet away could do absolutely nothing in defense of his wife, as she had to suffer the indignity of being sick without any comfort. They will also miss the unceremonial way the jailer process her and the (real) crime that happened when her watch and $200 came up missing.
However, some black folks will read this and yes express grief and shock, but also many will become discouraged. For many of us, this is discouraging because it is what I have called before a frustrated agency—that no matter who you are, no matter what you drive, no matter where you live, no matter how much you support police; no matter your profession, no matter who you know and who know you, no matter what resources you have, no matter how you act, our respectability will not save us! I know it is a hard thing to accept; it is hard to process at times. Matter of fact, it makes you wanna holla. And while it does not stop us from achieving and being the best that we can become, it is a sobering reminder that if we put trust in our degrees, accomplishments, statuses, relationships our location and position in life, one day it could all come crumbling down with one traffic stop.  
You can read Dr. Bowden's entire letter here. You can also read the follow up to this post here.
In full disclosure, Dr. Bowden is my family doctor.
Andre E. Johnson is the Founder and Managing Editor of R3