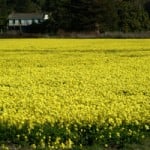 I'm trying to get used to sharing. Trying to get used to what it means to let people inside the front door of my feelings and have 'em sit for a spell. If I'm my most honest, it's not very comfortable. Sharing doesn't always feel good, but I feel the growth. I figure if I am to do my best work, then I have to become vulnerable. This is something I was never taught as a child. Little black girls in the South cannot often afford to be open. Mercifully, I am surrounded by generous, loving friends who continually show me the joy of vulnerability. They hold my armor and allow me to dance naked.
I'm not sure if I've fully grasped the importance of where I am now. All I know is that I am here. This moment, though fleeting, is all I have. Sometimes I want everything. Most days I find myself wanting nothing more than silence. I've wanted to shut out everything and everyone. I've wanted people close and nonexistent at the same time. I don't know what this means, and I'm in no rush to understand.
If nothing else, historians must be patient. If nothing else, I must be gentle. I have not written. Alberta has not whispered to me lately. Maybe we need this time apart. Maybe she is allowing me to heal before we begin another long, painful, and beautiful process together. Maybe she knows we're in it for the long haul and she wants time alone before sharing herself with me. Whatever the case, I am patient.
And I have been loved.
And I am so thankful.
And I will be ready.
Dr. K.T. Ewing is an Assistant Professor of History at Tennessee State University