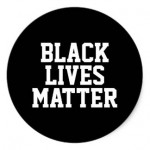 An Appeal to Christian Congregations and Christians Worldwide
We, the heirs of Black Churches and their traditions, in the Spirit of the Prophets, the Apostles, and the Early Church
1.1 We believe in God Our Creator and the Father, the Maker of Heaven and Earth, the Source and Fountain of Love (1st John 4: 8) who loves all people from every tribe and nation and who is the same God who appoints seasons of justice and peacemaking (Ecclesiastes 3:1-8).
1.2 We believe in Jesus of Nazareth – conceived by the Holy Spirit and born of the virgin Mary – to be the risen Son of God who Ministered and Healed the Sick, Liberated the Oppressed and suffered under the occupation of the Roman Empire where he was persecuted, brutalized, and executed on Calgary. We celebrate the power of God bringing life into that which we thought was dead, represented by the resurrection of Jesus, giving us victory over sin and death (Colossians 2:14-15).
1.3 We believe in the Holy Spirit, Our Comforter and Guide throughout every dispensation who continues to prepare the World for the Good News  that the Church Universal is called to proclaim and embody. The Spirit blows where God wills (John 3:9), breathing life in every generation (Ecclesiastes 7:10), making a better tomorrow possible until Christ's return.
1.4 We believe Black Lives Matter. Scripture speaks of the infinite worth of ALL of humanity (Genesis 1:26-27; Genesis 9:6), and the Triune God distinctly created us with intentionality and purpose. God loves us in our DIFFERENCES and reveals that the Body will only find true unity in this midst of seeking the purpose of our divinely composed diversity (Revelation 5:9; Revelation 14:6). The holy writ portrays a  sovereign God as caught up in the scandal of particularity moving through the lives of the powerless from the election of Abraham, Moses, and the Hebrews out of Egypt to their Gentile neighbors in ancient Syria, Ethiopia, Persia, Egypt, and Palestine (Amos 9:7). In each of these circumstances we are able to testify to God affirming our differences and addressing unique plights throughout human history.