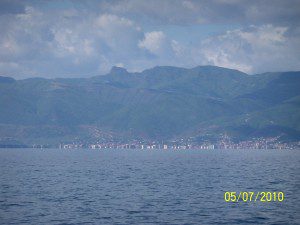 The latest slogan for United Methodism is "Rethink Church," which (as presented in my home church) consists of two things. First it is an advertising campaign designed to get people who are not Christian (or are not actively part of a church) to reconsider attending United Methodist churches. Secondly it is a campaign to get congregations to look at ways they need to change in order to attract the growing number of people (mostly young) who simply don't find either congregational life or even Christianity attractive.
I'd like to offer a few comments. They don't reflect the full complexity of our history, or even my own ideas about what a church might be. I hope they will get us thinking about what we are trying to do and how.
I want to suggest that United Methodists don't need to "Rethink Church" as if what we need is something new. Rather, we need to simply "Think Church;" recognizing that to a great extent we have quit being church, or for that matter churches. Our church structures from our orders of worship, to our administrative structures, to our programs, to our educational ministries, to our denominational governance are actually 20th century aberrations away from traditional, scriptural, understandings of the institutional forms of the Body of Christ.
A beginning point for actually thinking church would be to consider the purpose of the Body of Christ in the world. Wesley looked at his movement as a group gathering together to "flee from the wrath to come," which expressed pretty well the eschatological outlook of New Testament Christians. They gathered to celebrate Christ's death and resurrection until his coming again. To do that they needed to confess their sins, encourage one another in righteousness, care for the needy within their fellowship, and offer God their praise and prayers. Once they were separated from Anglican churches they needed their own the weekly celebration of the Eucharist, as well as their practice of hearing of God's word proclaimed, along with the heartening witness of the outpouring of God's spirit. Related to this was the care for widows and orphans and fostering equality among believers. Where those things happened there was "church."
Unfortunately United Methodism, although well rooted in this understanding of church through its Articles of Religion, lurched from being a 19th century revival movement that virtually forgot the Eucharistic celebration of Jesus' death and resurrection to a 20th century social action movement that substituted a lively hope in Jesus' return with its own efforts to both make the institutional church a little island of God's full reign while trying with increasing desperation to actually transform the entirety of society around it into God's kingdom on earth. Congregations gave their time and energy to being a seven day a week combination of center for performing arts, educational institute, social club, social services agency, and political action committee. Bloated with members attracted to these programs congregations had the means to add ever more such attractive ministries and thus gain more members. They became "program centered seven day a week churches" and even reveled in this designation as the key to being church. Eventually, by the 1980's if not earlier, congregations were feeding off of each others' members while the general public lost interest in an institution that did nothing unique and did little as well or better than more specialized centers for art, fellowship, education, social services, and political action. We talk about a decline in church membership over these decades, but the reality is that there was a decline in simply being church. United Methodists and the general public sensed this decline in being church and left, or left us alone.
What we need to do isn't rethink church. We don't necessarily need new coffee house Bible studies, prayer and praise services full of schlock pop Christian music, young mothers (or fathers) groups, cutting edge political commentary, or even neo-monastic communities. We just need to be church. We need to invite people to come for a couple hours a week to celebrate what God has done for us in Jesus Christ, study what it means to be disciples of Christ, and offer encouragement for coming week of discipleship. Then we need to release people to their vocations in the world of being parents, teachers, factory workers, farmers, stock traders, salesmen, mechanics, and so on. As they fulfill those vocations they will be the church for the world. Indeed they will be all that the church needs to offer to the world: Christian disciples.