How Far Should Christians Go in Bowing to the Demands of Secular Culture?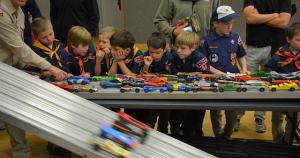 *Note to would-be commenters: If you choose to comment, keep it brief and to the point. Do not post your own essay here. Do not post any links or pictures. If you comment, keep it calm and civil; hostile or argumentative comments will not be approved. This is not a discussion board; it is a place for me to express my opinions and, as I see fit, to interact with interested readers—especially evangelicals. If you are not an evangelical Christian, ask questions but do not promote alternative worldviews or theologies. If you misrepresent something I wrote, your comment will not be approved.*
Here is a case study, real experiences that still puzzle me. For many years I exercised at the fitness center of a Christian university. One Friday morning I was jogging on the mezzanine level indoor track and happened to notice a Christmas event happening in the gymnasium below. It was the last day of fall semester classes and only a few days before Christmas. Remember, this was a university that promotes itself as explicitly Christian, not merely "church related."
I stopped to watch what was happening. As I watched and listened I heard loud Christmas music playing as preschool children streamed into the gymnasium which was set up as "Santa's Workshop." The children, I later discovered, were from various Head Start centers around the city and were invited to the campus, to the Student Life Center, for a special Christmas event with crafts and snacks and gifts by a student group that engages with the community.
I noticed that all of the Christmas music, which was blaring from speakers "up front" beside the throne on which Santa sat, was secular. "Jingle Bells," "Rudolf the Red Nosed Reindeer," etc. As the children sat and worked on crafts and ate provided snacks, the music suddenly switched to "It Came Upon a Midnight Clear." Suddenly a student dressed like an elf ran up to the Ipad from which the music was playing and stopped the song. She then changed the playlist to secular Christmas music. I stood and watched and listened for the rest of the event and never once heard a Christmas carol.
When I detected that the event was finishing I went down and asked to speak to the student in charge. I asked why no Christian Christmas music was played during the event. Suddenly I was surrounded by students and one or two adult university employees. The atmosphere became tense. I was being very calm and respectful but asking why. The student in charge, president of the student group hosting the event, denied there was any intentionality in omitting Christmas carols.
So, the next December I made a point of being present for the same event. Again, throughout the event, which I watched and listened to from above, not one Christmas carol was played. All of the music was secular. And during both events, both years, there was no evidence of the Christ child, no nativity display or anything religious in sight or sound. Remember, this was a very explicitly Christian university.
I again asked a person in charge, this time a faculty sponsor of the student group, why no Christian-themed Christmas music was played during the event. I was told that it was purely unintentional. I asked if perhaps the Head Start people had forbidden anything religious during the event. She said no. But I had the sneaking feeling that I was being lied to.
After that I spoke with the university president who said he would look into it.
The third year, I again made a point to be present throughout the event. During the intervening year I made contact with the faculty sponsor of the student group who assured me that "this year" there would be Christian themed Christmas music. So, I stood on the third floor "mezzanine," looking down and listening as the event was prepared by the students—before the children arrived on their buses.
To my delight, the music was mostly Christian Christmas carols. "Silent Night," "O Come All Ye Faithful," "It Came Upon a Midnight Clear," etc. However, as soon as the doors to the gymnasium burst open and the children streamed in, the music changed. From then on, the music was secular. All of it.
Then I felt I knew what was really happening. To this day I am convinced that the Head Start people insisted that there be no religious symbols or displays or music during the event—under the "separation of church and state" philosophy.
Now, I happen to subscribe very strongly to separation of church and state. However, I do not believe that separation of church and state requires that a group of Head Start children be sheltered from Christmas carols during a Christmas celebration—especially one held on a Christian university campus. And, I believe, if someone insists that the university hide and omit all religious elements of the Christmas celebration, the university should decline to hold it on campus. They should hold it elsewhere.
In my humble opinion, a truly Christian institution should never hide Christ from anyone on its campus—for any reason. Separation of church and state does not require it. Of that I am certain.
During my workouts in that Student Life Center's fitness center I witnessed numerous public school groups being shown through the Center as part of their visits to and tours of the campus. And there are passages of scripture indelibly inscribed on the walls of the Center and on the outer walls of buildings around campus. And at least some of the music being played was (and I assume is) Christian.
That is as it should be and it proves to me that there is no legal requirement that public school groups must be sheltered from anything religious.
I graduated from a high school in the Upper Midwest that was the test case before the Supreme Court. The school's choirs routinely sang religious music (together with secular music) at public events, especially during the "holiday season." The Supreme Court ruled that public schools' choirs could sing religious music so long as it is not the only music sung. It has to be mixed in with secular music and/or music of more than one religious heritage.
My advice to the student group hosting the annual Christmas event called "Santa's Workshop" at the Christian university is this: Welcome the Head Start children and their adult teachers and put on the best Christmas event possible for them—with all the trappings including some displays and music that witness to the university's Christian commitment; decline to hide Jesus. If the Head Start leaders decline to bring the children, put on the event off campus. In principle, a Christian university should never agree to secularize any of its spaces or hide Christ from anyone who comes on campus.