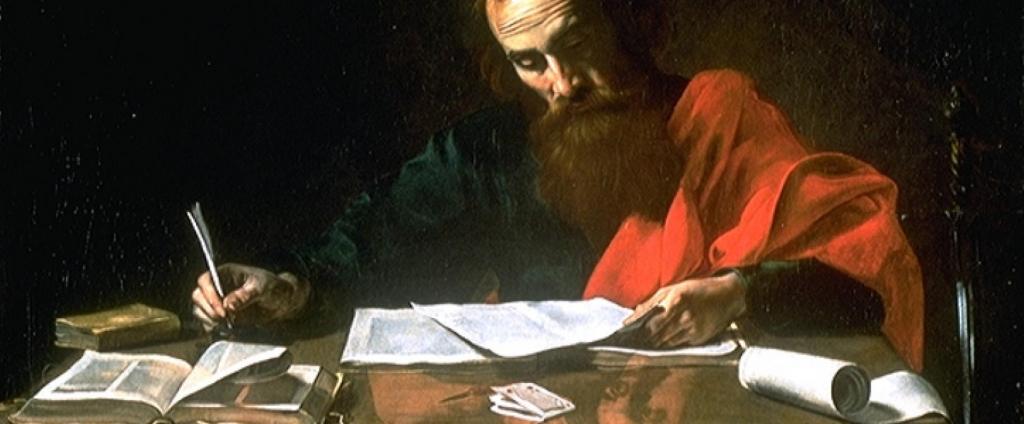 Sometimes we see posts on social media that begin with someone soliciting "Unpopular Views You Hold that Many Others Don't" as conversation starters.
People respond to such posts by saying things like: "I like light beer." "I think curling is a proper Olympic sport." "Young people who are graduating from high school would do well to consider not going to college and instead learn a trade to begin their careers." "I'm a vegan chiropractor who recommends that people get the Covid-19 vaccine." Or even, "I'm a Republican who embraces progressive Christianity."
I have a couple of apparently unpopular views. I think that constructing thorium and salt reactors as quickly as possible is needed in order to properly address human aggravated global warming. And, I think that that the apostle Paul has gotten an undeserved bum rap by many progressives and that it is good, right, and well for Christian pastors to preach from the letters of the apostle Paul. I will focus on the second of those two contentions in this essay.
Zeitgeist – a German word that means "the defining spirit or mood of a particular period of history as shown by the ideas and beliefs of the time" – or put more simply, "the spirit of the times."  I've been an active follower of the progressive Christian movement for many years. One thing I have noticed rather a lot along the way is a frequent disposition and bias against the apostle Paul. I've often seen it show up as a knee-jerk hostility – even as allergy and loathing. If one reads the comments posted on social media in progressive Christian circles it's easy to recognize and confirm this. An anti-Paul attitude seems to be a zeitgeist.
As a progressive Christian pastor who takes both the Bible, and academic scholarship seriously, it saddens me each time that I encounter this. The following is an example of such words written by someone in response to a post on a progressive Christian social media page:
"..the 'Paulistas' as I call them, will scour the letters of Paul for anything which allows them to legalistically refute the actual example of Jesus…."
Others have said things like, "those evangelicals are more into Paul than they are into Jesus," or, "those fundies are into Paulianity not CHRISTianity," etc.
In my observation, there is often much overlap with the people who would reject the writings of Paul, with those who contend that Christians should "reject the Old Testament and only focus on the New Testament." My response to people who would have us reject the Hebrew scriptures out of hand is to remind them that that is asking us to commit the heresy of Marcionism  – the notion that "the God of the Old Testament is different than the God of the New Testament; that "the earlier God was wrathful, mean, and cruel", and the God of Jesus is warm and loving; and that Christians should reject the Hebrew Scriptures. I remind them that Jesus was informed and inspired by many of the Hebrew scriptures and we do well to be informed and inspired by them too (esp. the prophets and the Psalms). Moreover, one really can't fully understand the content of the New Testament books and letters without being very familiar with the content of the Hebrew texts. Indeed, a high percentage of the words "in red ink" that are attributed to Jesus – are direct or partial quotes from the Hebrew texts, and/or Jesus riffing on verses within the Hebrew texts. I remind them that many of Paul's letters were written prior to any of the Gospels – including before Mark, the earliest of the Gospels written. That means there is no such thing as a "Gospel-based Christianity" that existed prior to Paul. All early Christianity, including the Gospels, was formed in the context of Paul's letters circulating.
And, finally, I point out how such a view is not only an example of anti-intellectualism, it's a form of antisemitism – rudely dismissing the religion of Judaism and the people who practice it.
To be sure, the books within the Hebrew scriptures contain a great diversity of theologies some of them helpful and some rather toxic and dysfunctional (same with the New Testament). But to dismiss them all out of hand? – intellectual laziness and liberal dog-whistling that does more harm than good. What's needed is a mature approach to the faith that follows Jesus's example in prioritizing and affirming certain parts of the scriptures over others.
Now to be fair, most all of the people who are critical of Paul tend to be people who care greatly about persons in our world who have been oppressed; i.e. women, LGBTQ+ persons, and people of color. It is of course good, right, and well, to care about such persons and to pro-actively seek to protect them. The problem is basically a matter of lack of education about the Bible.
If people think that Paul wrote the so-called pastoral epistles  – the skinny little letters in Bible that contain many of the most micro-managing, controlling, and misogynist verses, then it'd be understandable why many people reject Paul.
Thing is, Paul didn't write them  – even though some of them are attributed to Paul. It's long been the consensus of Biblical scholars that Paul was not the author of those letters. They conclude this because of the difference in language used, theology expressed, and references to certain contexts that suggest location in place and time. They also point out how common it was in that era for people to write pseudepigraphically – "in the name of others." This information however is rarely passed along by the pastors in the conservative evangelicalism that has become mainstream Christianity. Moreover, unlike mainline Protestant pastors and Catholic priests, many of those evangelical pastors aren't even required to attend seminary. Bottomline, they aren't aware of this academic consensus. They don't know what they don't know. I suppose this is similar to how so many American Christians are unaware of the reality of human aggravated global warming, and thus, don't consider stewardship of the earth and Creation care to be integral for people who call themselves Christians. However, some of those religious leaders are quite aware of this, but make a point to not share this information with the people in their pews – frequently with an agenda to "keep women in their place."
That said, there are certain verses within the pastoral epistles that are edifying and worthy of preaching upon in Christian worship; and likewise, there are a few verses within some of the letters that scholars have consensus that Paul did actually write, that are still problematic and worthy of critique. But, Romans 1 isn't one of them. Some have mistakenly contended that this chapter condemns homosexuality. It doesn't. See: "Why Romans doesn't condemn homosexuality"  and; "Romans 1 A Clobber Passage that Should Lose its Wallop."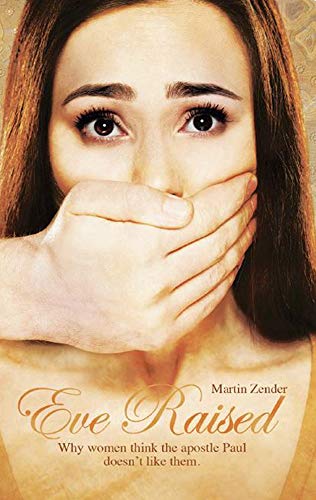 Some progressive Christians claim that Paul was "anti-women" but they completely miss how Paul fully embraced the egalitarian inclusion of Jesus and that Paul affirmed and celebrated numerous women as leaders of the early Church, and that he even recognized one of them, Junia, as being a fellow apostle.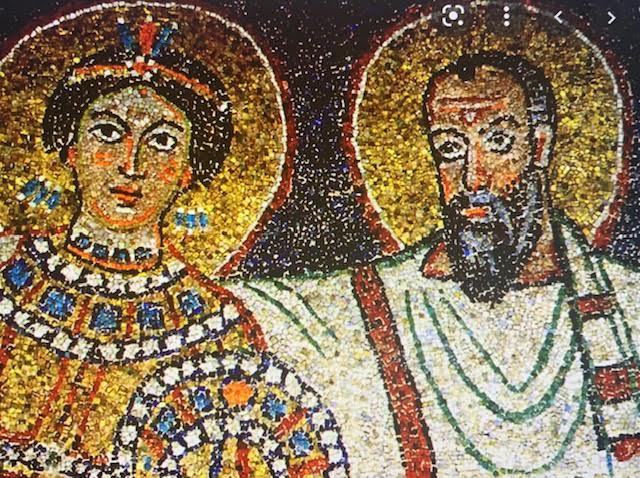 Yes, it would have been helpful if Paul had overtly condemned slavery, but that is also true for Jesus as well. A logical implication of both Jesus's and Paul's teachings is that no Christian could possibly own a fellow human being if they are truly converted to the good news of the Gospel.
Some of the most beloved, inspiring, and liberating verses in the Christian Bible are the words of Paul. Which of us would really want a Bible that didn't include these passages?:
Therefore, if anyone is in Christ, they are a new creation: The old has gone, the new is here!  ~ 2 Corinthians 5:17
…. Love is patient, love is kind. It does not envy, it does not boast, it is not proud. It does not dishonor others, it is not self-seeking, it is not easily angered, it keeps no record of wrongs. Love does not delight in evil but rejoices with the truth. It always protects, always trusts, always hopes, always perseveres. Love never fails. But where there are prophecies, they will cease; where there are tongues, they will be stilled; where there is knowledge, it will pass away. For we know in part and we prophesy in part, but when completeness comes, what is in part disappears. When I was a child, I talked like a child, I thought like a child, I reasoned like a child. When I became a man, I put the ways of childhood behind me. For now we see only a reflection as in a mirror; then we shall see face to face. Now I know in part; then I shall know fully, even as I am fully known. And now these three remain: faith, hope and love. But the greatest of these is love.  ~ Paul, 1 Corinthians 13:1-13
…In the same way, the Spirit helps us in our weakness. We do not know what we ought to pray for, but the Spirit himself intercedes for us through wordless groans. And he who searches our hearts knows the mind of the Spirit, because the Spirit intercedes for God's people in accordance with the will of God. ..What, then, shall we say in response to these things? If God is for us, who can be against us? …. Who shall separate us from the love of Christ? Shall trouble or hardship or persecution or famine or nakedness or danger or sword?… No, in all these things we are more than conquerors through him who loved us. For I am convinced that neither death nor life, neither angels nor demons, neither the present nor the future, nor any powers, neither height nor depth, nor anything else in all creation, will be able to separate us from the love of God that is in Christ Jesus our Lord.  ~ Paul, Romans 8:22-39
So in Christ Jesus you are all children of God through faith, for all of you who were baptized into Christ have clothed yourselves with Christ. There is neither Jew nor Gentile, neither slave nor free, nor is there male and female, for you are all one in Christ Jesus. If you belong to Christ, then you are Abraham's seed, and heirs according to the promise.  ~ Paul, Galatians 3:26-29
(that last passage has been massively helpful to the cause of women's rights, and pro-LGBTQ+ advocacy – as our respective being in Christ transcends all human constructs!)
Sure, the Apostle Paul might be viewed as a bit too arrogant – yet in truth he was going out of his way to express a humble attitude. He wasn't trying to be a "super Christian," indeed, he strove to show that he wasn't one of those sorts of people. Frankly, his trying "too hard" efforts remind me a bit of me – and this endears me to him.
Speaking of zeitgeist, on June 3 of this year, Rev. Dr. Jeffrey Frantz published an article on the ProgressiveChristianity.org website entitled "Did Paul Distort the Message of Jesus?" I discovered his essay after I wrote this one. In it he shares a similar concern about people dismissing Paul without giving him a fair shake. And consider also the following books which provide excellent insights about Paul and his letters from progressive Christian points of view:
* Paul the Progressive?: The Compassionate Christians Guide to Reclaiming the Apostle as An Ally, Eric Smith.
* The First Paul: Reclaiming the Radical Visionary, Marcus Borg
* Paul: A Biography,  N.T. Wright
* Paul and Empire: Religion and Power in Roman Imperial Society, ed. Richard Horsley
* The Least of These: Paul and the Marginalized, Carla Works
* And, speaking of zeigeist,  See also this insightful essay that was published Sept. 1, 2021:  "What is Paul Good For?" by Ted Grimsrud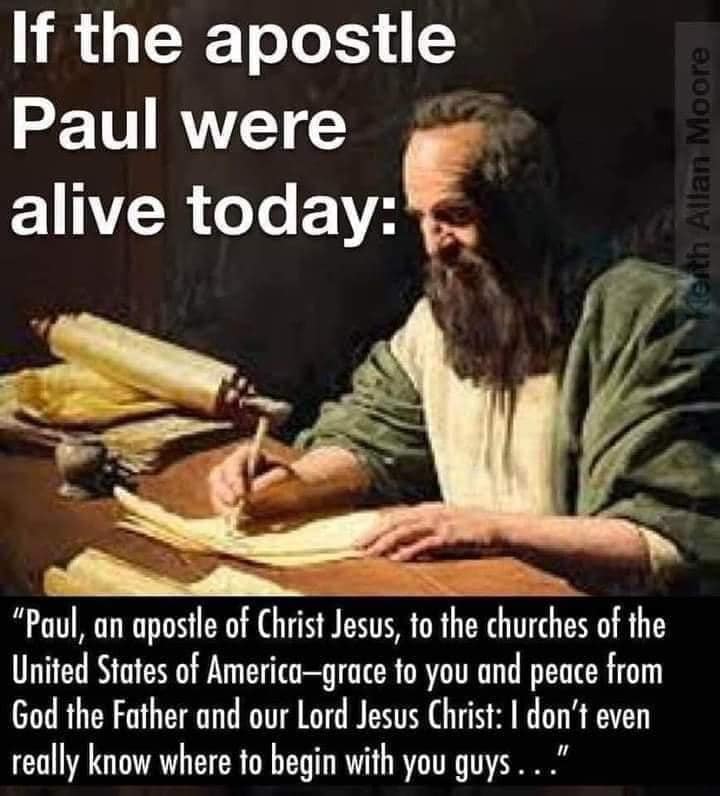 Finally, most of the Christians reading this essay wouldn't likely be Christians today if it weren't for the apostle Paul. Prior to him, the following of Jesus was merely a sect within Judaism. Paul felt called by God to extend the good news of the Gospel to the gentiles – following the radically inclusive spirit and hospitality of Jesus in doing so.
May this more generous understanding of Paul truly become the new zeitgeist spirit of our times; and may this view of the good apostle not be so unpopular with each passing day.
In "the peace that surpasses all understanding," (Philippians 4:6)
XX – Roger   **This is an abbreviated version of an essay "Paul: Friend or Foe?" first published in the Progressing Spirit newsletter, July 1, 2021. I strongly encourage progressive Christians to consider subscribing to it!