The pastor that loomed largest in my childhood memory was Pr. Harold H. Brokering. He just died but a few days ago at age 93. The news hit me with some strength.
I preached for his 1988 40th anniversary of ordination. Coincidentally, I was also preaching for the 20th ordination anniversary Pr. Glenn Isernhagen, my pastor in 1976 as I entered seminary. Brokering and Isernhagen were serving the same parish together. They were 20 years apart and maybe the best pastoral team I ever heard about.
Mine was a surprise appearance. Isernhagen thought it was an anniversary for Brokering. Brokering didn't know anything about it. Their wives and the parish council cooked it up. Isernhagen was to take a moment at the front of the service and tell Brokering it was his day. Then, I was to interrupt Isernhagen and tell him, no, it was a day for them both and lead the service from there.
That was the first time I had seen Harold in 8 years, when we had conversation at a church conference shortly after my own ordination. Before then, I had not seen him at all in perhaps 25 years. For all those years he inhabited a huge part of my memory.
He told me a thing or two at the conference, pastor-to-pastor. Let my kids skip worship when there's reason for it: a trip, a school outing, first day of fishing season. Other parents do, he pointed out; don't be any different. Make sure your parishioners know you are raising normal kids and refuse to let them put extra expectations on your own children's behavior or on you just because they're PKs (pastor's kids in Lutheran lingo).
This paid off. A young mother once told my wife after worship, "I love it when your kids act up; makes me feel better about my own."
Brokering's first pastorate was at Salem Lutheran Church in Lenexa, Kansas. That's where my mother, father, and I attended. I could take you there now and point out the pew where we sat, Sunday by Sunday when I was a child. The baptistery is at least a century old, still in use. I was baptized there as was my father 27 years before. I still, most remarkably, recall the way Pr. Brokering read the liturgy.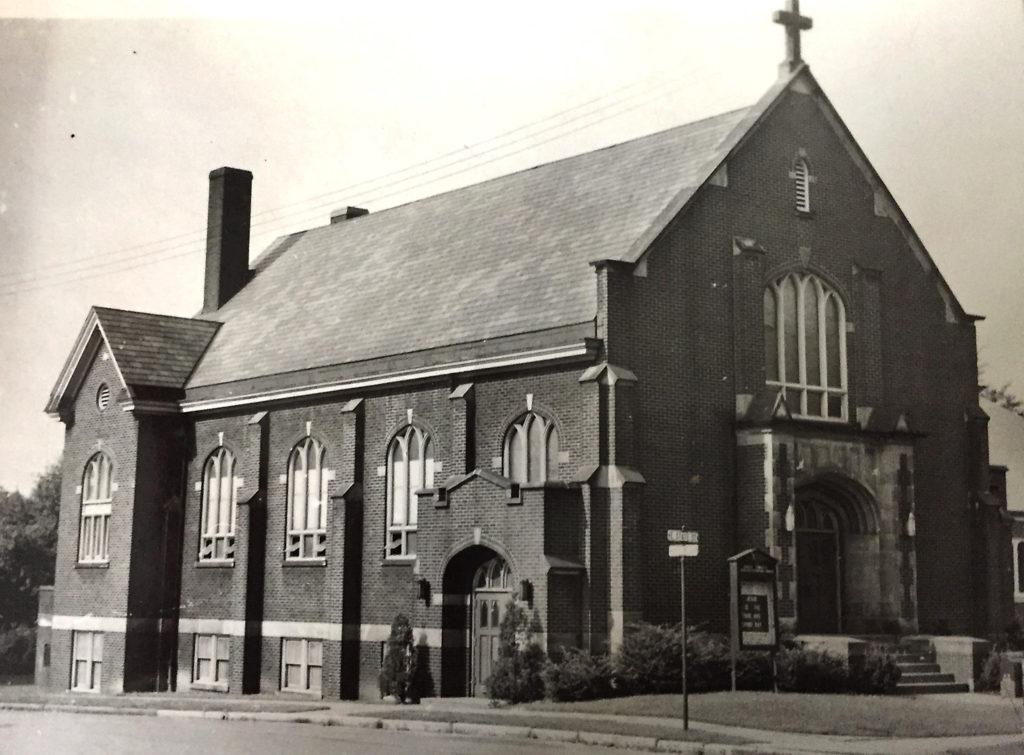 I cannot think Salem was the easiest parish
for a first call pastor. It was then a cohesive, inter-related, stubbornly German, farm-related congregation. Congregations of that sort don't need membership directories; they should have family trees.
Harold told me he wrote two sermons every week ― the first was for Mrs. Bush, the congregational matriarch, organist, nemesis of fledgling pastors, member of the family that in 1885 donated the land on which Salem sits, and arbitrator of absolutely everything down to the napkin design for congregational potlucks.
He'd read Mrs. Bush's sermon to his wife Dorothy (d. 2013), and she would sadly yet definitively shake her head no. That won't do at all. He'd go off then and write a sermon for everyone else. I would find, he told me, Mrs. Bush's everywhere. Respect them, but don't be afraid of them and remember, for the sake of your own soul, she's baptized too.
Ironically, I have an article at Aleteia slated for publication next month in which Harold figures prominently: How Do I Know I Am a Sinner? Pr. Brokering Told Me So. It involves liturgical memories, the parsonage garage, spiders, and, well, matches (I was 8 years old, okay?).
It was a sad little note I sent to the Aleteia editor, a revision to mark Harold's death. The threads linked to our youth snap one by one under the tensions of age. The brightest lights of childhood reminiscence flicker, dim, and disappear.
In company with angels and triumphant saints, may Christ come to greet him as he leaves this life.
Russell E. Saltzman publishes every Tuesday and Thursday usually by noon Central Time. He can be reached on Twitter as @RESaltzman, on Facebook as Russ Saltzman, and by email: russell.e.saltzman@gmail.com. He also writes at Aleteia. His latest book is Speaking of the Dead: When We All Fall Down.