I have friends from another state that moved here recently. As they rolled into town, I invited them over to get out and stretch their legs before going to their final destination. I had been following them on Facebook and enjoyed the pictures of their children at every rest stop from here to there. And it was a several day long drive. Unfortunately, it's easy for people to gloss over what's really going on when they post online. This time my friend had me really fooled.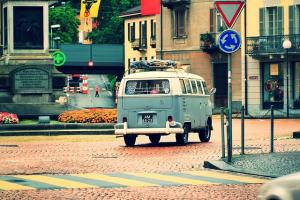 As this friend and her family pulled up in front of my house, I saw a van with a luggage rack on top. And nothing else. They were relocating with all their possessions. I expected a trailer or a moving van to be following them. But there was nothing. My friend has seven children! Most of them very young. And there was nothing.
Upon further investigation, I found that they had been forced to leave everything behind because their landlord had changed their locks before they could get their things from their house. Despite legal intervention, they had to leave with very little. It was so sad! I was really worried about them.
Here is where the miracles began.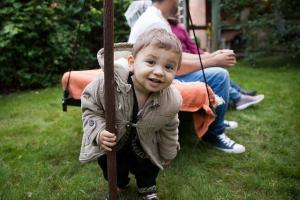 I sent out a plea online for friends to help this family rebuild their lives. And I prayed for a miracle. I wasn't asking for anything people weren't about to get rid of. Then I called my Bishop. Did you know that Deseret Industries (DI) has everything?
The storefront is a thrift store. People donate gently used stuff, and the rest of us get to buy it for a fraction of retail and give it a new life. I love thrift shopping! WELL, I never knew this, but in the back rooms of DI are piles of furniture, clothes, and appliances, only for the Bishop's use. The Bishop makes out an order and the needy family gets what they need.
My wonderful Bishop sent my friend and her family to the DI to get socks, shoes, clothes, and within a few hours, they weren't cold any longer. Their family was outfitted with every basic item they needed. The Dad of the family had no shoes and had traveled the whole way in house slippers. But now the whole family had shoes, clothes, and even a few toys.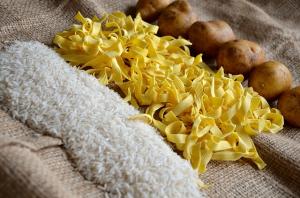 My Bishop created a food order and sent my friend and her family to the Bishop's Store House, where they were provided with food and household needs.
I had been so worried about my friends during this time, that I had forgotten the Facebook request I sent out. But suddenly my garage began to fill up. Kind neighbors and friends brought over bags and bags- and I mean big garbage bags- of clothing. Toys appeared, baby necessities were donated. And I soon couldn't park in the garage anymore.
We hit a snag when the housing my friend had lined up fell apart. But they had enough money for a week in a hotel, so it gave us time to search. Unfortunately, the days were ticking on and we still hadn't found a place for them. Then out of the blue, my friend Shauna called me. I hadn't spoken to her since my wedding because we lived in different states. But she told me that she had seen my Facebook post and felt strongly that she should call me.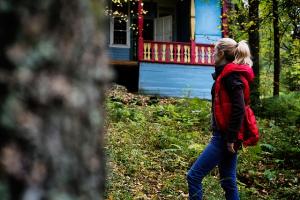 It turned out that her mother in law had just passed away a few months before and left an old family farmhouse empty and in need of occupants, in the very town we were searching. They arranged a price my friends could afford, and within 48 hours they were in their new home. They began this long journey with practically nothing. But after arriving in their new home they had been abundantly blessed with miracle after miracle.
Since their arrival, I have been overwhelmed by the generosity of people. There is no need that hasn't been met. And with the kindness of strangers, my friend and her family now have a comfortable and safe place to live. Her children are thriving, and have quickly found friends. What started as a depressing and daunting journey has led to her very own promised land.
The days of miracles have not ceased. As Spencer W. Kimball said "The Lord does notice us, and he watches over us. But it is usually through another person that he meets our needs. Therefore, it is vital that we serve each other." I feel honored to have gotten to watch some of that very thing happening in front of my eyes.