In so many ways we are all connected. I was reminded of that this week when a sweet woman posted something on a FB group I belong to. She said that she was hurting as she saw a bumper sticker that read "The best Moms get promoted to Grandma." I have seen that phrase before and thought it was cute. But this woman had a different perspective. She lamented that her severely autistic child will likely never live an independent life. And that she would never get to be a grandma.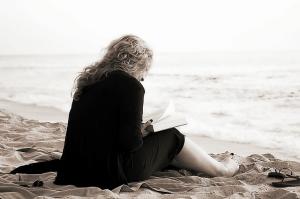 Now I am sure that woman is an excellent mother. And her lack of 'grandma' status is not from lack of excellence. Situations like hers tend to put you through a refining fire that turns you into pure gold. But her comment reminded me of all the thousand little ways special needs parents mourn.
We mourn what we expected out of life for our child. We mourn as we witness the huge struggles our children must endure. And then there are the moments that we mourn the future that we know they may never have.
To all those who are suffering as you think about your child and what you are both missing, I have some advice. Take a deep breath. You aren't alone. Mourning is a normal and natural process, but you don't have to go through it alone. There are Facebook groups for parents, there are even in person support groups. Talk to someone about your feelings and your heartaches.
As I have been contemplating my feelings in preparation for this article, I found myself making an emotional journey. I started with wishing my child didn't have such trials. And then I was reminded of how much he has already overcome. He has come a long way! I remembered his gifts and how much joy he brings into my life and the lives of all those he knows. And I found myself at the end of this journey in a place of happiness and peace.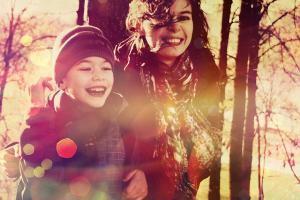 I don't know where life will take my son. I don't even know where life will take me. But that is part of the adventure. I've had to adjust a lot over the years, but the adjustment has brought blessings every time.
So, to this sweet mother who is grieving being a grandma, I say let that feeling visit with you for a moment. Your feelings matter. But then let it go. Dwelling on what may never be isn't going to bring you the joy and peace that we all want in life. And it won't let you be the best mother you can be for your child.
And down the road you may find that your assumption is proven wrong. You may not be a biological grandmother. But you may get to be a surrogate grandmother in any number of capacities. Before I was a mother I got to teach a Sunday School class of 5-year-olds. And that brought me peace. I got to be a mother after many years of infertility. But those sweet kids filled that need for me for quite some time. And I have very fond memories.
We are here on earth to have joy. In 2 Nephi 24: 25 it says:
25. Adam fell that men might be; and men are, that they might have joy.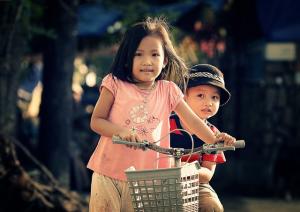 God put us here on Earth to learn, and eventually return to live with Him again. Sometimes the lessons we face suck. Horribly. But we will always be returning to live with Him again. And in the scripture listed above, He reminds us why we are here. We are here to have joy.
That doesn't mean that trials are any easier. But it shows me that He didn't put me here and give me this life to watch me suffer. God expects me to make the best of my circumstances and seek for the joy.
As I look for the best in situations, THAT is when my mind is brought back to all my blessings. That is when I see my child for all he can do, and all the great things he brings to the world. And I stop worrying about an uncertain future, because the future isn't a guarantee for anyone. All we have is here and now, and we need to seek joy. In doing so we will bless our families and all we interact with.
Dear reader, you are capable. I have confidence in you. You can find the good in your situation, and I pray you find joy.